Partnerships
Organisations small and large contribute in myriad ways to the Victorian community's connection to the sciences and the Royal Society of Victoria is committed to aligning its efforts with key partners and friends to augment worthy initiatives. Below are just some of the outstanding organisations, groups and individuals with whom we work to improve science literacy and engagement in our State.
The Young Scientists of Australia (Melbourne Chapter)
The Young Scientists of Australia (YSA) is a national volunteer organisation of young people involved in promoting science to their peers and to the wider community, aged 15 to 25. The organisation is split into four state-based chapters (Melbourne, Sydney, Brisbane and Adelaide), and in total we have over a thousand members throughout Australia. The Melbourne chapter was formed in 1991, and was one of the first in Australia.
YSA Melbourne prides itself on being a welcoming and safe space for those with an interest, curiosity or passion for science.
The other big part of YSA is science outreach: helping the wider community understand, learn about and use science in their daily lives. Our message is that science is not just an activity for people in labs; every single one of us uses it every day! YSA is involved in many different volunteer community outreach opportunities helping schools, universities and the public learn that science is important, fun and useful in their daily lives.
We're always looking for new members and people to help out, so if you are curious and want to find out more please don't hesitate to contact us, join, or get involved! You can also come along to any of our events and meet us in person.
Whittlesea and Banyule-Nillumbik Tech Schools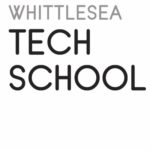 Secondary school students from the Whittlesea, Banyule and Nillumbik areas will have access to cutting-edge learning at the Whittlesea and Banyule-Nillumbik Tech Schools, hosted by Melbourne Polytechnic.
The Tech Schools will be high-tech learning environments. Their innovative education programs will link with local industry to deliver real world learning. Students from 30 partner schools will access the Tech School throughout the year for specialised programs.
The Tech Schools will emphasise the vital science, technology, engineering and mathematics skills needed for the 21st century. It will enhance the programs schools provide, and help prepare students for the jobs of the future.
Cultural Infusion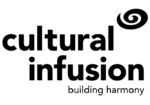 Among our many activities, Cultural Infusion brings presenters from diverse cultural backgrounds into your school, to entertain and delight your students. Our programs are designed to pack an engaging cultural experience into a standard schools period.
Give your students the opportunity to interact with cultures from around the world and build appreciation of other people's beliefs and lifestyles.
Australian Science Communicators Victoria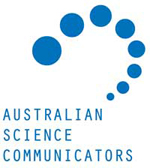 The Victorian Committee of the ASC promotes and supports science communication by organising professional development and networking events for local ASC members.
We also assist members to develop and promote their own events, and maintain the Facebook group: Melbourne sci-com events and networking 
We invite knowledgeable and relevant professionals to speak on current issues relating to science communication.
Eucalypt Australia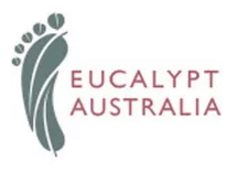 We are a not-for-profit, discretionary Charitable Trust dedicated to promoting Australia's eucalypts. Whether this is through conservation, education or research, we feel Australians often overlook this nation-shaping, magnificent tree and its more than 800 species.
Science in Public

Science in Public is a science communication and public relations business based in Melbourne. We have a core team of twelve staff and associates around Australia. That makes us Australia's largest non-government science communication business.
Our team has a passion for science. We encourage and challenge scientists to reach the public, politicians and the media, while staying true to the science.
John Monash Science School
John Monash Science School is the first school of its kind in Victoria and one of only three such specialist science providers in Australia. Opening for the first time in 2010 with 197 Year 10 students, the school is now at capacity with 640 students from Years 10 to 12 and over 80 full and part time members of staff. Some 25 of these are Education Support staff.
The Leadership Team comprises three Principal Class Officers, nine Leading Teachers, the Business Manager and the Manager of Strategic Partnerships and Initiatives. The facilities and infrastructure are multi-storey and based on a 'learning commons' design to facilitate the variety of flexible teaching and learning approaches characteristic of the school. The school hosts leading-edge technology resources which have provided an ideal opportunity to further enhance and enrich learning. Monash University provided the site for the school building at the southern end of the Science, Technology, Research and Innovation Precinct (STRIP).
Growing Tall Poppies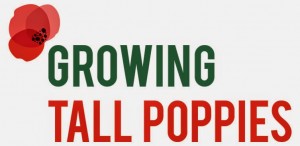 Our express aim is to increase the number of girls who study the physical sciences in years 11 and 12 because there is a gender inequity in the uptake of physics and maths, and yet these subjects are the ones that empower career choice for individuals and transform outcomes for society.
This gender inequity means that we are not harnessing the STEM potential of half our population to innovate for economic and social growth.
Re-Science
Re-science.org.au is an initiative of the National Science Week Victorian Coordinating Committee, an Australian Government program supported through the Department of Innovation, Industry, Science, Research and Tertiary Education at Questacon. Knowing what great events happen and the dedicated people who make them happen, we wanted to extend the reach of such events by making who and what we know accessible to all Victorians, in whatever form that might take – a comedy show, a rock gig, a quiet dinner, a speed-dating event or select activities happening at or available to travel from a great science centre or museum.
Australian Science & Innovation Forum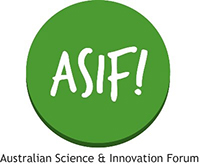 To foster Australia's innovation culture, champion STEMM start-ups, and encourage and facilitate the development of innovative new products and services from Australian research. We particularly focus on encouraging the development and teaching of entrepreneurial skills to emerging young researchers and business people. We are undertaking a diverse range of activities, including:
Establishing networking and information sharing opportunities amongst our members
Disseminating information about innovation and entrepreneurship development opportunities
Organising regional and national events for our members
Advocating the teaching of start-up and entrepreneurial skills at undergraduate, PhD and postdoctoral level, across science, engineering, technical and business disciplines
Advocating technical and scientific literacy among people in law, finance and government
Collecting data to support the preparation of position papers relating to science, engineering and technology innovation and entrepreneurship in Australia
Advocating the development of policies to foster innovation and entrepreneurship
Coordinating Innovation Week each year
Identifying and supporting innovators and entrepreneurs through the emerging innovators' list.
Kids' Conference
The Kids' Conference was founded in 2012 by Stephen Spain from the Australian Catholic University and Jo Clyne from the History Teachers' Association of Victoria.
The conference involves short speaker sessions in which students in primary or secondary education can present innovative projects relating to History, Geography, Science, English and technologies. Students can present solo or in small groups.
BrainSTEM

The BrainSTEM Innovation Challenge offers students the opportunity to work in a research environment and participate in the journey of scientific discovery side by side with their STEM mentor. BrainSTEM builds a program to:
create an opportunity for high school students
come up with an idea as a team,
connect them with a mentor (scientist) in a university and then
work on that idea with their mentor in a university environment.
A team of 4 students from a school is matched with a mentor from a university. These students then engage in 4 to 5 mentoring sessions at the university (typically once a week) and work on their idea. At the end of that mentoring program, these students are given an opportunity to present and showcase their outcomes. The program will
·       Grow their interest in STEM by working on innovative ideas
·       Get them to learn "hands-on" and apply their academic learning with experimental science
·       Integrate their overall learning with research and develop their sense of curiosity
Geological Society of Australia – Victoria Division
The Geological Society of Australia (www.gsa.org.au) was established in 1952 as a learned non-profit organisation. The Society's objectives have been expanded to promote, advance and support the Earth Sciences within the scientific and wider communities.
Meetings are held on a regular basis and newsletters are produced to advise members of upcoming activities. The general meeting of GSA Victoria is normally held at 6.30pm in the Fritz Loewe Lecture Theatre in the School of Earth Sciences at the University of Melbourne. The School of Earth Sciences is located on the corner of Swanston and Elgin Street (how to get there?). The main purpose of each meeting is the presentation of a monthly seminar by an invited speaker. Each general meeting is preceded by a drinks and nibbles session where members can get together and discuss issues or just catch up. Each person is asked to contribute $2 – towards the cost of the drinks and food for the evening. Everyone is welcome to attend the monthly meetings of the GSAV.