Affiliates & Partners
The Royal Society of Victoria is committed to partnering with other organisations and groups in the interests of greater collective impact and supporting programs aligned with our mission. Below are just some of the outstanding organisations, groups and individuals with whom we work to improve science literacy and engagement in our State, either through direct affiliation or program partnerships.
Affiliates
Mornington Peninsula and Western Port Biosphere Reserve Foundation

Western Port is listed under the Convention on Wetlands of International Importance, especially as habitat for migratory species under the Ramsar Convention. Since 2003, the not-for-profit Mornington Peninsula and Western Port Biosphere Reserve Foundation has worked with the community to create a sustainable future for Western Port – environmentally, socially and economically. We do this through research, education, community engagement, partnerships and on-ground conservation efforts.
As well as being a key destination for tourists and those who love the unique environment, Western Port Biosphere is popular with researchers and scientists. It has numerous sites of geomorphological and historical significance and is a region of great biological diversity due to an unusually wide range of habitat types. Western Port Biosphere hosts many significant indigenous plant species and communities, including rare, threatened and vulnerable species such as the endangered Southern Brown Bandicoot.
Partners
Public Libraries Victoria

Public Libraries Victoria take in the hundreds of organisations acting as grass-roots knowledge hubs for communities across our state. From 2019, the Royal Society of Victoria is delighted to partner with this network to convene science engagement activities for people of all ages and backgrounds, supported by small grants under the Inspiring Victoria program, including activities for National Science Week.
Neighbourhood Houses Victoria
Neighbourhood Houses Victoria is the peak body for the community house sector, representing close to 400 community-based organisations across Victoria. Neighbourhood Houses have a significant and meaningful impact on the individual lives of everyday Victorians and hundreds of local communities. From 2021, the Society is delighted to work with NHV to deliver grass-roots science literacy and translation initiatives as a part of the Inspiring Victoria program, with a strong focus on climate transitions and sustainability, including activities for National Science Week.
Museums Victoria
Museums Victoria is Australia's largest public museum organisation, managing a range of knowledge focussed venues including the Melbourne Museum, Scienceworks, the Immigration Museum and the Royal Exhibition Building. Through collaboration with our Museum colleagues, the Society manages the program for National Science Week and the Inspiring Victoria program.
BrainSTEM

The BrainSTEM Innovation Challenge offers students the opportunity to work in a research environment and participate in the journey of scientific discovery side by side with their STEM mentor. BrainSTEM builds a program to:
create an opportunity for high school students
come up with an idea as a team,
connect them with a mentor (scientist) in a university and then
work on that idea with their mentor in a university environment.
A team of 4 students from a school is matched with a mentor from a university. These students then engage in 4 to 5 mentoring sessions at the university (typically once a week) and work on their idea. At the end of that mentoring program, these students are given an opportunity to present and showcase their outcomes. The program will:
·       Grow their interest in STEM by working on innovative ideas
·       Get them to learn "hands-on" and apply their academic learning with experimental science
·       Integrate their overall learning with research and develop their sense of curiosity
BrainSTEM is auspiced by the Royal Society of Victoria for grant management and provision of Deductible Gift Recipient status for philanthropic support.
Science into Action
Led by Dr Anthony Boxshall, Science into Action work with research providers (like universities), governments, consultants and businesses to maximise the influence of science on decision-making. They work at senior leadership, executive and board levels.
They focus on leadership, innovation and communication as core enablers of getting science working for you. Their primary focus is in science that grows public value. Their scientific strengths are broad across environmental sciences (from ecology to chemistry and everything in between). Their networks into science extend into many disciplines.
They have a long history in environmental regulation, conservation science, citizen science and co-designing science for use.
Geological Society of Australia – Victoria Division
The Geological Society of Australia (www.gsa.org.au) was established in 1952 as a learned non-profit organisation. The Society's objectives have been expanded to promote, advance and support the Earth Sciences within the scientific and wider communities.
Meetings are held on a regular basis and newsletters are produced to advise members of upcoming activities. The general meeting of GSA Victoria is normally held at 6.30pm in the Fritz Loewe Lecture Theatre in the School of Earth Sciences at the University of Melbourne. The School of Earth Sciences is located on the corner of Swanston and Elgin Street (how to get there?). The main purpose of each meeting is the presentation of a monthly seminar by an invited speaker. Each general meeting is preceded by a drinks and nibbles session where members can get together and discuss issues or just catch up. Each person is asked to contribute $2 – towards the cost of the drinks and food for the evening. Everyone is welcome to attend the monthly meetings of the GSAV.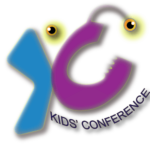 The Kids' Conference was founded in 2012 by Stephen Spain from the Australian Catholic University and Jo Clyne from the History Teachers' Association of Victoria.
The conference involves short speaker sessions in which students in primary or secondary education can present innovative projects relating to History, Geography, Science, English and technologies. Students can present solo or in small groups. The Society helps the Conference to convene its Science stream and workshops in presentation skills.
The IMNiS Program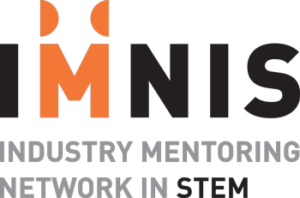 The Industry Mentoring Network in STEM (IMNiS) is an award-winning industry-led initiative of the Australian Academy of Technology and Engineering (ATSE). IMNiS connects motivated PhD students (mentees) in science, technology, engineering and mathematics (STEM) with outstanding high level industry leaders (mentors) in a one year mentoring program.
IMNiS provides Australia's future STEM leaders the opportunity to engage with industry, extend their professional network, strengthen their implicit skills and get advice from an influential industry mentor. Student mentees learn what it takes to succeed in any part of the STEM ecosystem, gain a better understanding of how industry works and learn about career opportunities in other professional sectors.
Science in Public

Science in Public is a science communication and public relations business based in Melbourne. They have a core team of twelve staff and associates around Australia. That makes them Australia's largest non-government science communication business.
Their team has a passion for science and encourage and challenge scientists to reach the public, politicians and the media, while staying true to the science.
John Monash Science School

John Monash Science School is the first school of its kind in Victoria and one of only three such specialist science providers in Australia. Opening for the first time in 2010 with 197 Year 10 students, the school is now at capacity with 640 students from Years 10 to 12 and over 80 full and part time members of staff. Some 25 of these are Education Support staff.
The Leadership Team comprises three Principal Class Officers, nine Leading Teachers, the Business Manager and the Manager of Strategic Partnerships and Initiatives. The facilities and infrastructure are multi-storey and based on a 'learning commons' design to facilitate the variety of flexible teaching and learning approaches characteristic of the school. The school hosts leading-edge technology resources which have provided an ideal opportunity to further enhance and enrich learning. Monash University provided the site for the school building at the southern end of the Science, Technology, Research and Innovation Precinct (STRIP).
The Victorian Tech Schools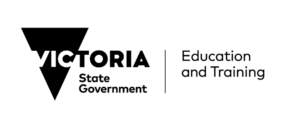 Secondary school students from ten Local Government Areas will have access to cutting-edge learning at their regional Tech Schools, hosted by tertiary institutions in each locale. From 2019, the Royal Society of Victoria is delighted to partner the Tech Schools, which act as "Science and Innovation Hubs" for their broader regional communities under the new Inspiring Victoria program.
The Tech Schools are high-tech learning environments, acting as learning hubs for the local network of secondary schools in their regions. Their innovative education programs will link with local industry to deliver real world learning. Students and teachers from partner schools will access their Tech School throughout the year for specialised programs.
These Tech Schools emphasise the vital science, technology, engineering and mathematics skills needed for the 21st century. They enhance the programs schools provide, and help prepare students for the jobs of the future.