Talks, Tours, Lectures, Conferences & Symposia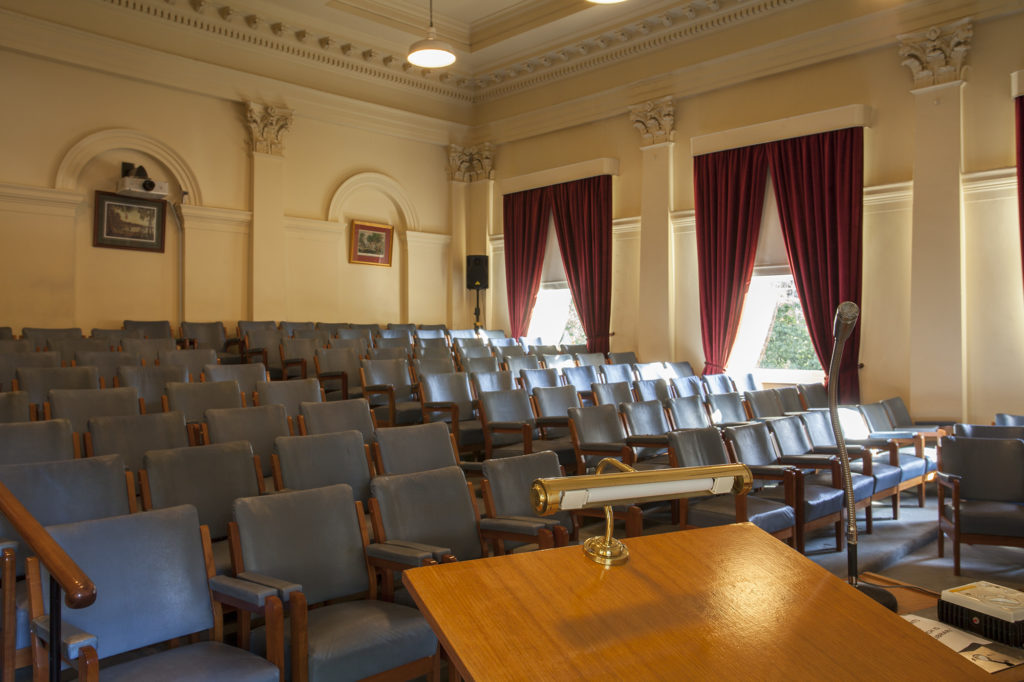 The Royal Society of Victoria offers a rich program of events concerned with science in Victoria and its place in our society. Details are provided below under each heading.
Upcoming Lectures:
The Royal Society offers lectures on the second and fourth Thursday of the month.  The lectures are free and open to the public. Evening lectures start at 7:00pm and lunchtime lectures at 12:00pm.  The venue is the Society's Ellery Theatre, upstairs at 8 La Trobe Street, Melbourne. The lecture series represents the "ordinary meetings" of the Royal Society of Victoria.
For a small cost, members and guests are invited to socialise and network over food and drink; tickets for both the lecture and networking event are available from each event's website, below.
Upcoming Collaborative Events:
The Royal Society of Victoria provides a platform to partners and friends to present opportunities for collaboration in the research sector, the science education and promotion network, the science communication and writing community, or to promote participation, diversity and inclusiveness in the sciences.
Date/Time
Event
Wednesday 29 November, 2017
9:45 AM - 12:30 PM
Fresh Science - Schools Event 2017


Teachers and students can hear Victoria's top young scientists talking about their research in a forum designed to light a fire for science in young audiences. Hear Victoria's hottest new talent describe their scientific discoveries at a free, one-hour presentation.
Upcoming Field Trips & Tours:
RSV members visit facilities and locations concerned with the application of science in research and industry, including sites of ecological, historical and geological significance throughout regional and metropolitan Victoria.
No Events
Upcoming Members' Discussion Groups & Briefings:
Members convene regularly to refine the Society's strategic focus, discuss issues and concepts in science, or to seek opportunities to develop and explore the science world.
No Events
Upcoming Conferences & Symposia:
The Royal Society hosts conferences and symposia every year on a range of topics across the disciplines, and also on cultural themes concerned with science; current details are available below.
No Events