Talks, Tours, Lectures, Conferences & Symposia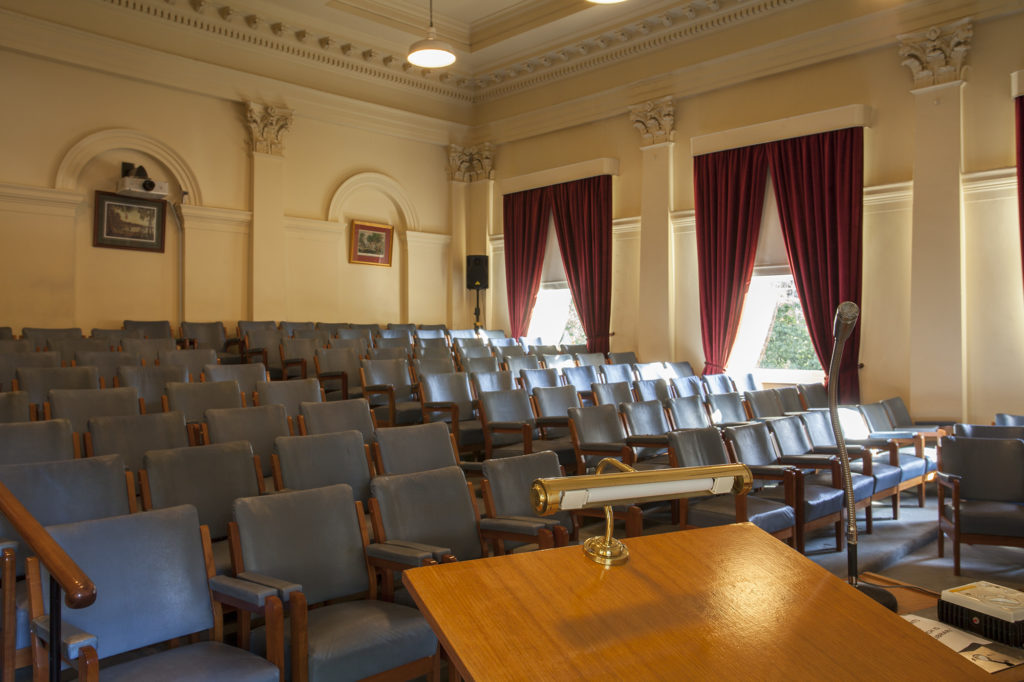 The Royal Society of Victoria offers a rich program of events concerned with science in Victoria and its place in our society. Details are provided below under each heading.
Upcoming Lectures:
The Royal Society offers lectures on the second and fourth Thursday of the month.  The lectures are free and open to the public. Evening lectures start at 7:00pm and lunchtime lectures at 12:00pm.  The venue is the Society's Ellery Theatre, upstairs at 8 La Trobe Street, Melbourne. The lecture series represents the "ordinary meetings" of the Royal Society of Victoria.
For a small cost, members and guests are invited to socialise and network over food and drink; tickets for both the lecture and networking event are available from each event's website, below.
Date/Time
Event
Thursday 8 February, 2018
7:00 PM - 8:15 PM
The Secrets of Titan: Recreating the Cyanide Sky


Dr Courtney Ennis
Research Fellow, La Trobe Institute of Molecular Sciences

Thursday 22 February, 2018
7:00 PM - 8:15 PM
Australian Indigenous Astronomy: 65,000 Years of Science


Dr Duane Hamacher
Senior Research Fellow, Monash University Indigenous Studies Centre

Thursday 8 March, 2018
7:00 PM
Our Mesozoic Menagerie: Australia's Dinosaurs


Dr Stephen Poropat
Research Associate, The Australian Age of Dinosaurs Museum of Natural History
Postdoctoral Researcher, Swinburne University of Technology

Thursday 22 March, 2018
7:00 PM - 8:15 PM
Citizen Science - the New Force in Biodiversity Data


Dr Ken Walker
Senior Curator of Entomology, Museums Victoria
Upcoming Collaborative Events:
The Royal Society of Victoria provides a platform to partners and friends to present opportunities for collaboration in the research sector, the science education and promotion network, the science communication and writing community, or to promote participation, diversity and inclusiveness in the sciences.
Date/Time
Event
Friday 9 February, 2018
6:00 PM - 8:00 PM
Remember The Wild: Community Conservationists Film Screening


Join us for the premiere screening of Remember the Wild's "Community Conservationists" video series, supported by the Wettenhall Environment Trust and the Royal Society of Victoria.
Upcoming Field Trips & Tours:
RSV members visit facilities and locations concerned with the application of science in research and industry, including sites of ecological, historical and geological significance throughout regional and metropolitan Victoria.
No Events
Upcoming Members' Discussion Groups & Briefings:
Members convene regularly to refine the Society's strategic focus, discuss issues and concepts in science, or to seek opportunities to develop and explore the science world.
No Events
Upcoming Conferences & Symposia:
The Royal Society hosts conferences and symposia every year on a range of topics across the disciplines, and also on cultural themes concerned with science; current details are available below.
No Events