Our Organisational Members
Our growing cohort of organisational members participate in a professional network, seeking the translation of scientific work into commercial applications. Applications from organisations aligned with our Society's mission are always welcome: applications can be submitted online or through enquiries with our staff.
The Royal Society of Victoria is pleased to include the following organisations as members of Victoria's science society:
ReNu Energy Limited

www.renuenergy.com.au
ReNu Energy's purpose is to strategically drive the transition to a low carbon future. It does this by investing in renewable and clean energy technologies and identifying and developing hydrogen projects to create stakeholder value, enabling the transformation to a low carbon future through collaboration and innovation.
Eucalypt Australia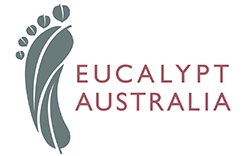 www.eucalyptaustralia.org.au
Eucalypt Australia is a grant-making Charitable Trust that focuses on eucalypts, an Australian icon and a significant aspect of Australia's natural environment and biodiversity. We envisage a public inspired by and appreciative of eucalypts.
Inteum Company LLC
www.Inteum.com
Inteum Company, LLC, founded in 1992 and headquartered in Kirkland, Washington USA, is the developer and publisher of Inteum Software. Our flagship product, Minuet, is used by companies and universities all around the world for intellectual property management, including technologies, patents, licensing agreements, royalty billing and payments, and more. Since our inception, Technology Transfer Management Software and supporting services have been our exclusive focus. All of our Research & Development is focused on the continual evolution of the most widely accepted software system in its class.
Inteum backs our products with a professional technical and customer support staff. With over 400 client sites worldwide, Inteum has a global network of users in corporate and academic intellectual property licensing offices. As the market leader for over 30 years, we have developed an enviable track record of innovation, being the first to develop an on-line inventor portal, unequalled revenue distribution flexibility, record access control, iEdison interface, Inteum Central repository of instructional videos and FAQs, plus much more.
Scientell
www.scientell.com.au
Scientell seeks to maximise the impact of scientific information, working closely with clients to ensure that all needs are met. We transform technical information into clear text and messages for non-scientific audiences such as policy-makers and the wider community. We're also experienced at writing for young people and education. We communicate science via a range of publications, as well as producing content for web sites, creating videos and animations, and facilitating workshops.
Professionals Australia
www.professionalsaustralia.org.au
Professionals Australia is the trade union for scientists and engineers in Victoria. Our members work together to ensure that the standing and status of their professions is maintained, and that as practitioners they receive the reward, respect and recognition that they deserve. We are concerned for the quality and reputation of science, but particularly for the wellbeing and remuneration of our scientists.
Skafold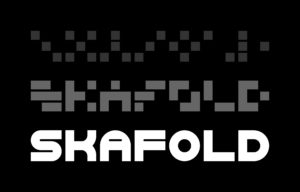 skafold.global
Skafold is a full-service, global innovation ecosystem, focused on delivering best practice and new practice value creation and start-up infrastructure.