Proceedings of the Royal Society of Victoria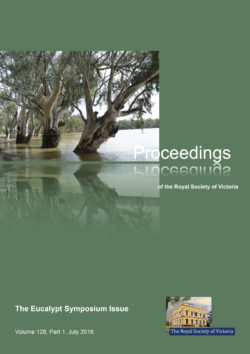 The Proceedings of the Royal Society of Victoria is our refereed journal, published twice annually by CSIRO Publishing. Current and recent editions are available online in open access format from http://www.publish.csiro.au/rs .
The Proceedings is one of Australia's oldest and longest-running science journals, a terrific platform for establishing an individual research presence, grouping papers derived from symposia on specific subjects, or simply joining a distinguished tradition of science published in or about our region that stretches back to the 1850s. We are always interested in hearing from authors. Papers, Reviews and Reports of experimental or descriptive research, submitted for publication by The Royal Society of Victoria, should not have been published hitherto, nor should they be under consideration for publication elsewhere.
Those interested in submitting papers should review the Instructions for Authors. All enquiries and manuscript submissions should be forwarded via email to [email protected] .
Please note copies of the Proceedings 1854 to 2006 are freely available online at the State Library of Victoria website in their 'Digitised Collections.' http://search.slv.vic.gov.au/primo-explore/collectionDiscovery?vid=MAIN&collectionId=308802733 will take you to the holdings (as of early 2022).