Young Scientist Research Prizes
The Royal Society of Victoria has established four prestigious competitive prizes open to post-graduate, doctoral students in all areas of the Biomedical & Health Sciences, Biological Sciences (Non-human), Earth Sciences and Physical Sciences.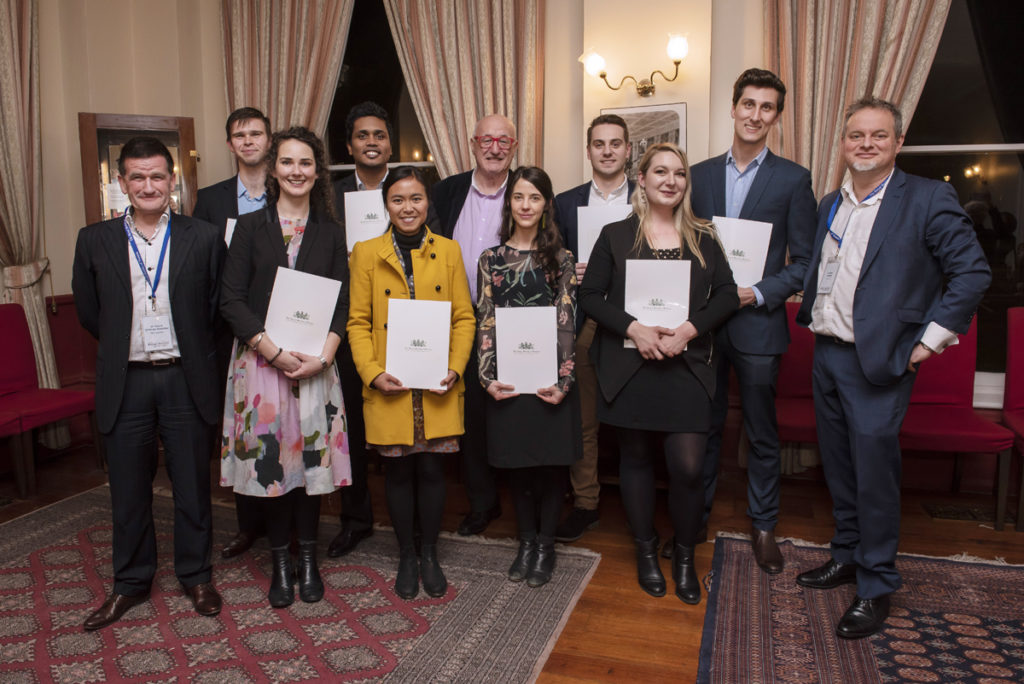 The Society is grateful for the generosity of our members, particularly Dr Max and Mrs Margaret Richards, in supporting these prizes. The Biological Sciences (Non-human) prize and Earth Sciences Prize are also supported by the legacy of previous Presidents, Edmund D Gill and Neil Archbold respectively.
The category of Biomedical and Health Sciences includes the fields of Endocrinology, Epidemiology, Genetics, Human Physiology, Human Anatomy, Immunology, Medical Parasitology, Microbiology, Neurology, Nuclear Medicine, Pathology, Pharmacology, Radiology and related human sciences apart from clinical trials.
The category of Biological Sciences (Non-human) includes the fields of Agriculture, Biochemistry, Botany, Cell Biology, Ecology, Evolutionary Biology, Forestry, Zoology, and related non-human science.
The category of Earth Sciences includes the fields of Geochemistry, Geochronology, Geology, Geophysics, Planetary Physics, Meteorology, Oceanography, Palaeontology, Physical Geography and related sciences.
The category of Physical Sciences includes the fields of Astronomy, Astrophysics, Chemistry, Mathematics, Physics, all branches of Engineering and related sciences.
Eligibility: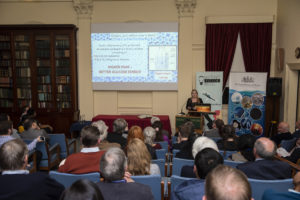 Application is open to candidates in the fourth* year of their doctoral candidature in Universities in the State of Victoria at the time of application, and who are members of the Royal Society of Victoria. Candidates who have submitted their thesis are ineligible.
In order to promote the interests of young people starting their careers, we are limiting applications to doctoral candidates under 40 years of age.
Applicants who are not already members are required to join the Society (see below). RSV student membership for eligible applicants in 2019 is free.
*For institutions with three-year doctoral programs, please read this as "final year." Technically, you must be close to submitting your final research thesis for assessment in the year of award application.
Applications:
Applications will open for the 2019 round on 1 March and close at 5.00pm on 31 May.
Candidates should nominate themselves.
The application for a prize should consist of:
An application form (incorporating your extended abstract) to be submitted electronically, then printed (from your confirmation email), co-signed by your Supervisor or Head of Department (to ratify your contribution to your doctoral research, particularly if it is a team research project) and submitted along with your RSV Membership Form (if required).
An extended abstract presenting a succinct summary of your research work. This is incorporated in the body of the application form to guide structure and length, and includes a title, rationale for the study, aims, methods, results, conclusions and significance, indicating why your research is important and of scientific interest.
Submission:
Submission of the prize application form and abstract should be co-signed with your supervisor and received as a single file via email marked for the attention of the Chief Executive Officer at [email protected] .
Conditions:
If you are not already a member of the Royal Society of Victoria, please submit as a separate document a completed Royal Society of Victoria Membership Application form for 2019 Prize applicants. Student membership for all eligible Prize applicants will be free of charge for the remainder of 2019.
The Royal Society of Victoria may re-classify the field of an application if it fits best in a field other than the one nominated by the applicant.
The Society reserves the right not to consider applications that do not comply with the above requirements and not to make an award if there is no suitable candidate.
Judging:
On the basis of the written abstracts, the judges will select a short list of two candidates in each of the four fields of Biomedical and Health, Biological (Non-human), Earth Sciences and Physical Sciences.
The award is based on demonstration of the applicant's excellence in scientific research, ability to communicate scientific information clearly and succinctly to an audience of scientists and members of the general public on their particular research field and to answer questions from the audience.
Each of the short-listed candidates will be required to give a 15 minute oral presentation (10 minutes presentation, 5 minutes discussion) before a general audience of scientists and members at the Society on Thursday, 15th August, 2019 commencing from 6:30 p.m.  Finalists who are unable to present cannot be considered for an award.  The order of speaking is decided by ballot on the night.  The presentations are open to fellow students, friends and families as well as Members of the Society.
The winners will be judged and announced on the night, when the prize and a certificate will be presented by the Society's President.
The Awards:
The successful candidates will each receive a certificate and a prize of $1000. Winners will also receive free student membership of the Royal Society of Victoria for a period of two years and the opportunity to participate in the Society's programs and access our professional networks for mentoring and collaboration as desired.  The runners-up each receive a certificate and a cash prize of $500 plus free student membership of the Royal Society of Victoria for a period of two years.
Enquiries:
Chief Executive Officer, The Royal Society of Victoria, 8 La Trobe Street, Melbourne 3000 Telephone: (03) 9663 5259 or email .