Gamble, Drink, Consume, Repeat: Breaking the Cycle
by Catriona Nguyen-Robertson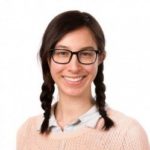 RSV Science Communications Officer
This article follows a presentation to the Royal Society of Victoria by Professor Murat Yücel on 9 May, 2019 titled "Gamble, Drink, Consume, Repeat: Why we need Brain Park."
The term "addiction" can mean many things to different people. In general, it refers to the repeated use of a substance or behaviour, despite the harm or interference it may cause to everyday life. Most people associate addiction with alcohol and drugs, but 'the net is quite wide': 4% of adults are addicted to alcohol, 5% to drugs, 15% to tobacco, and 2% to each of gambling, internet, eating, and Obsessive Compulsive Disorder (OCD). Individually these may not be large numbers, but they collectively add up to a significant prevalence, and a lot of harm and stigma can be associated with these behaviours.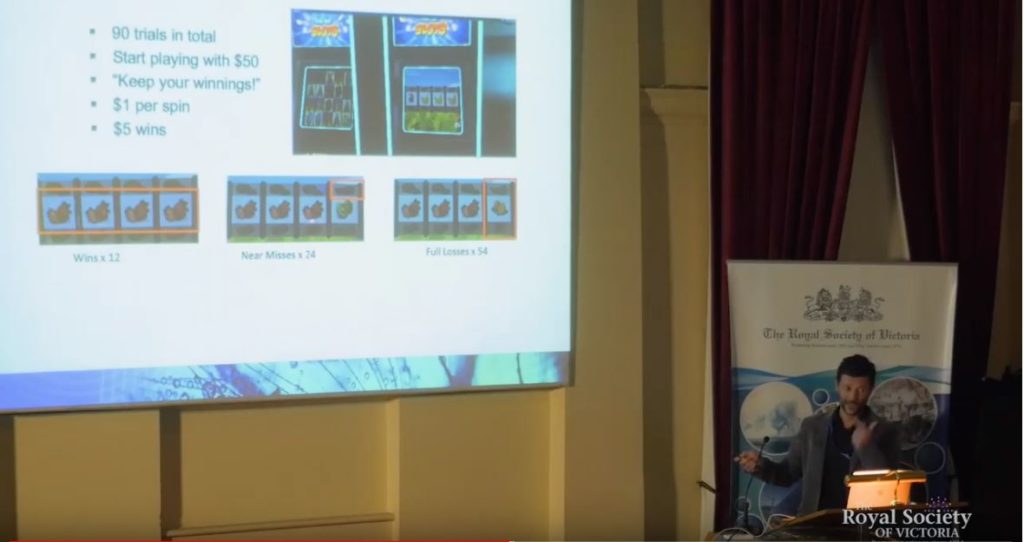 Despite the prevalence and burden of addictions, 80% of those who need help don't get it – whether that be due to stigma, costs, access, or other factors. The current treatment model involves treating people based on the substance or behaviour they are dependent on; however, there are usually underlying psychological reasons for their addictions that might not go away (i.e. treating someone for alcoholism who drinks due to an earlier trauma doesn't remove the injury of the underlying trauma). Professor Murat Yücel likens the system to multiple cars that have broken down and are sent off to mechanics based on their colour rather than the problem (whether it's the battery, engine, etc.). Furthermore, receiving treatment and therapy are often not engaging or empowering experiences, and it's difficult to translate neuropsychological research into practice. It is time for a paradigm shift.
Professor Murat Yücel is the Director of BrainPark and the Brain and Mental Health Research Hub at Monash University. He set up BrainPark to make a difference. After not being so keen on science throughout high school and his undergraduate degree in psychophysiology, he changed his mind after hearing a visiting speaker talk about dementia in third year. Professor Yücel was intrigued enough to ask the speaker what path to take to do the same type of work and gained a PhD supervisor doing so! He combined his PhD with specialist training in Clinical Neuropsychology at La Trobe University, and continues to conduct interdisciplinary research combining clinical neuropsychology, psychiatry, neuroscience and technology.
Professor Yücel's curiosity stemmed from trying to link the brain and behaviour. Over time, he became more involved in mental health, realised that there's an important problem with addiction and wanted to use science to help. He worked across a number of mental health research centres at the University of Melbourne for 16 years, where he was doing well in terms of academic outcomes but remained frustrated at the disconnect between academia and clinic. He moved to Monash University (which coincidentally had a campaign "if you don't like it, change it" at the time), to shift from fundamental research to 'more impactful, intervention research'. There, he started a research program and needed a purpose-built facility for it that was 'like something that hadn't existed before".
To this end, BrainPark was established last year. At BrainPark, researchers provide people with an alternative option to treatment and 'come at addictions and compulsions from a different perspective'.
BrainPark provides mental and physical experiences by integrating lifestyle and technology. When 'everything we do, matters', eating, exercise, and other lifestyle choices are all important, and Professor Yücel is working to understands habit formation and leverage technology to improve outcomes for those who seek help.
The solution is to 'focus on underlying drivers, not surface symptoms of problematic behaviours'. Rather than assessing and focusing on a diagnostic "what", Professor Yücel and BrainPark are focusing on the "why".  He worked with 70 clinical neuroscience experts in addiction and compulsion around the world to narrow down seven core drivers of addiction, many of which were based on rewards and emotions.
The therapy and treatment processes are much more empowering at BrainPark, as individuals put in effort during an 8-12-week program to learn lessons that they can have for the rest of their lives. There are multiple types of interventions undertaken, and researchers simultaneously assess how each changes "the why" behind addiction. The brain is malleable and neural circuits in the brain can be more open to change following exercise – multiple studies have demonstrated a correlation between more physical activity and less mental health burden and anxiety. BrainPark has therefore incorporated spin classes, yoga, meditation and other activities as part of their programs.
To make the process more engaging, BrainPark also has a large emphasis on gaming technologies and virtual reality (VR). Gaming has made it easier to engage young people and measure cognitive efforts and emotions as they go through their programs. Traditionally, individuals may have undergone addiction and compulsion exposure therapy that involved them imagining being in various scenarios. Having to use the imagination could be a mental challenge in itself, but now individuals can be placed in a virtual casino, home, etc. using VR. This way, individuals can be guided through a safe, but realistic world in conjunction with receiving psychological treatment based on their reactions to the scenarios.
By exploring underlying drivers of compulsion, Professor Yücel at BrainPark is changing the game for compulsion and addiction treatment. He is trying to understand the interactions between the person and the substance or behaviour, and developed gamified VR tools and other technologies to monitor these in combination with psychological treatment. These tools are more accessible and engaging (that are cheaper than ever before and can be downloaded to use anywhere). His goal is to combine lifestyle and technology to see better physical and mental health outcomes, and the empowerment of those who seek help.
Videos from Professor Yücel's presentation:
Short digest:
Full presentation: