What's in the Water? Part Two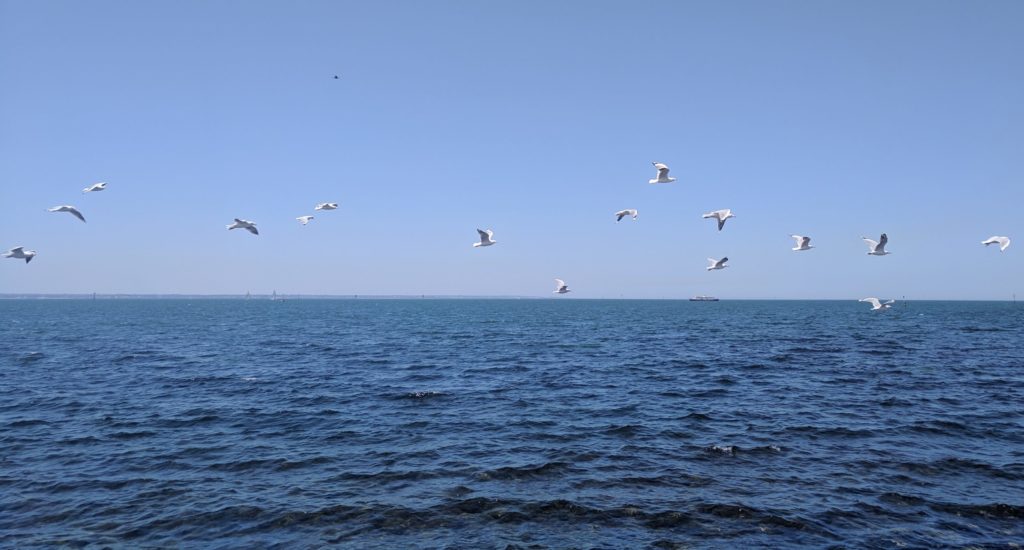 Haven't read Part 1? Find it in the October 2022 edition of Science Victoria, or read online at rsv.org.au/whats-in-the-water-part-one/
Currently on change.org you'll find a petition posted by John Gemmil from the Clean Ocean Foundation. The Clean Ocean Foundation is a group that I can recommend.
The petition is called 'Save the Weedy Seadragon. Modernise Victoria's water policy to allow use of recycled water'[1].
John's petition says:
Every day, around Victoria's coastline we dump a toxic cocktail of pollutants that includes microplastics, harmful chemicals, heavy metals and germs that can have catastrophic impacts on marine life and human beings. We are killing our oceans and risking our health.
This is not a new idea of course. As a junior Liberal party minister, Greg Hunt, the former member for Flinders, convinced Prime Minister John Howard to proclaim that all ocean outfalls should be closed by 2025.
The real question is, can the human species continue to consider that we can continue to dump our personal waste into the sea – for how much longer can this be a realistic proposition, given what we know about the condition of our oceans?
Melbourne Sewerage Strategy 2018 states:
"…there are also many emerging contaminants that are either starting to appear in our sewage for the first time, or that we are only now realising can have negative impacts on our environment and public health. These include things like micro-plastics, pharmaceuticals and a range of other chemicals used for household or industrial applications. Some of these are removed at some or all of our treatment plants, but some are not."
I need to mention plastic here. Plastic pollution is currently one of Victoria's largest threats to waterway health, globally and certainly in Port Phillip Bay.
The wonderful people at Port Phillip EcoCentre with the Port Phillip Baykeeper, Neil Blake OAM have studied microplastics in the bay.
The Clean Bay Blueprint was a three-year litter study conducted between July 2017 and June 2020; collaborating with over 50 organisations in total: DELWP, Yarra Riverkeeper Association, Werribee River Association, Beach Patrol Australia, and many others and funded by the Victorian Government's Port Phillip Bay Fund.
5.5 years' worth of data in total – the first of its kind, and we should ask, "why?".
The study was of microplastics smaller than 5mm – broken-up from larger items as a contribution to the Port Phillip Bay Environmental Study.
The study found that over 2.5 billion litter items flow into Port Phillip Bay annually from the surface waters of the Yarra and the Maribyrnong. Over 2 billion of these items, 85%, are microplastics.
It's mostly hard plastic, also polystyrene and soft plastics, things called nurdles[2], pre-production plastic pellets that are spilled from ships, spilt around factories – they're a global problem; there are bottle caps, straws, twine, and cigarette butts.
______________________________________
A number of Port Phillip Bay studies have shown that the nitrogen load to the bay must be managed to prevent algal blooms – eutrophication; the sort of thing that occurs in the Gippsland Lakes regularly.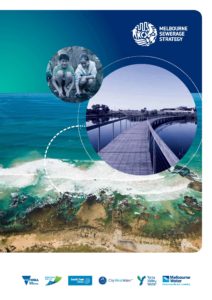 The 2018 Melbourne Water Corporation Sewerage Strategy identifies that there is a risk that Port Phillip Bay might not be able to assimilate nutrient loads some time in the future. Our population is growing, water consumption volumes are increasing as are discharge volumes. Melbourne's waste volume is expected to grow as our population grows.
Melbourne Water does produce 40 GL of 'recycled water' from the Western Treatment Plant at Werribee, but still we throw 140 GL into Port Phillip Bay. How about we clean all that water up and use it better?
The Melbourne Sewerage Strategy[3] says:
The largest single volume of recycled water is available at the Eastern Treatment Plant, where around 120 billion litres of Class A water (120 GL) produced each year, with the majority of this very high-quality water being discharged into Bass Strait.
The Federal Government is searching for an additional 450 GL of environmental flows for the Murray Darling Basin. Stressed Victorian Rivers like the Loddon, Campaspe and the Goulburn need more water. Because we take water from the Yarra catchment for our water supply, the Yarra comes under stress and that will increase as our climate continues to warm.
The Melbourne Sewerage Strategy[4] of 2018 also acknowledges that:
Increasing treated water quality through greater levels of treatment can provide an improvement to the receiving environment, however there are limits to what each technology can achieve.

Alternative options include increasing diversion of treated water from the water environment to a beneficial use, or managing the treated water so that it enhances a receiving environment.

An example might include more highly treating, and/or providing storage of water so that it can be used for environmental flows in a beneficial manner, or diversion to agriculture to support food security and potentially reduce extractions from the local waterway.
______________________________________
I've restricted my comments here to water quality issues. Aquatic systems, by their nature, distribute pollutants widely and effectively. Port Phillip Bay is currently impacted by a range of introduced pollutants and its long-term viability needs to be reassessed. New standards and technologies should be reconsidered, and system-wide thinking applied to the management of our limited water resources; particularly in a time of climate change and population growth.
The matter that I have not addressed is that of the management of our coastlines. Changes in global climate have increased sea levels almost 20 cm over the past 100 years, with about half of that increase occurring since 1993. They could rise another 30 cm by 2050.
If I can remind you that waves in deep water have more energy than shallow water waves, you can see that with increased storms likely we now have a significant problem to reassess. The long-term protection of legacy coastal structures will be very costly and unlikely to be successful.
Coupled with what we've learned from the recent national State of the Environment Report, our most valued and productive environments, our coasts, need proactive collaborations and governance to protect and sustain their natural, cultural, and social richness[5]. There are numerous ongoing challenges for the conservation, inclusive management, and sustainable use of coastal assets.
Business as usual will not be the solution – we need to develop a 'lust' for change in our thinking.
——–
We welcome your letters and responses: [email protected]
---
Sources:
[1] Save the Weedy Seadragon. Modernise Victoria's water policy to allow use of recycled water. Change.org
[3] Melbourne Sewerage Strategy
[4] Melbourne Sewerage Strategy