Campfires & Science: Wild DNA at Yellingbo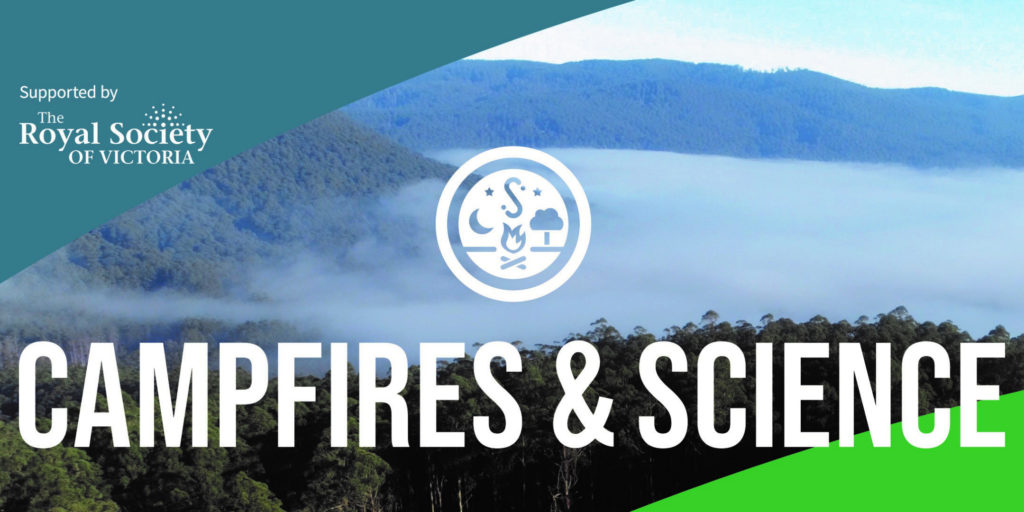 Love camping? Love science? Get involved!
Campfires and Science is a new and growing community of people who head outdoors, light a campfire, and share knowledge. We lead regular, free events in wild places to support scientific fieldwork and provide hands-on training in the research methods that help us to best protect the environment. Welcome to citizen science!
Join us for this final 'Campfires and Science' event of 2019 where we'll be teaching people how to look for critically endangered animals and leading trips to plant trees and remove invasive species.
We'll be joined by an Aboriginal elder who will give a Welcome to Country. We'll also be joined by experts who will share knowledge about environmental DNA. You'll have a chance to gather samples for research and also restore native vegetation.
**Please note: a free vegan dinner is included. Unfortunately we cannot accommodate allergies; if you have any special requirements, please ensure you have catered for yourself.
Schedule (please note exact timings may change, check https://scienceforall.world/events ahead of attending for most up to date information).
Saturday
1030am -1pm revegetation work (planting) (location: 37.81°S 145.51°E)
1pm lunch (bring your own) and move to campsite (location: -37.898996,145.575357)
330pm – Welcome to Country and other sessions
3pm-5pm – 'walk and talk' education session in the forest with Taungurung man Shane Monk
6pm – Dinner (provided for free)
6pm onwards spotlighting walks and star gazing
Sunday
8am – ecology and meditation session
9am – Breakfast (provided for free)
10am – nature walk
This event is partly funded by a grant from the State Government of Victoria and public donations. 'Science for All' is supported by the Royal Society of Victoria.