Weather Intelligence: Supporting Victoria's State Control Centre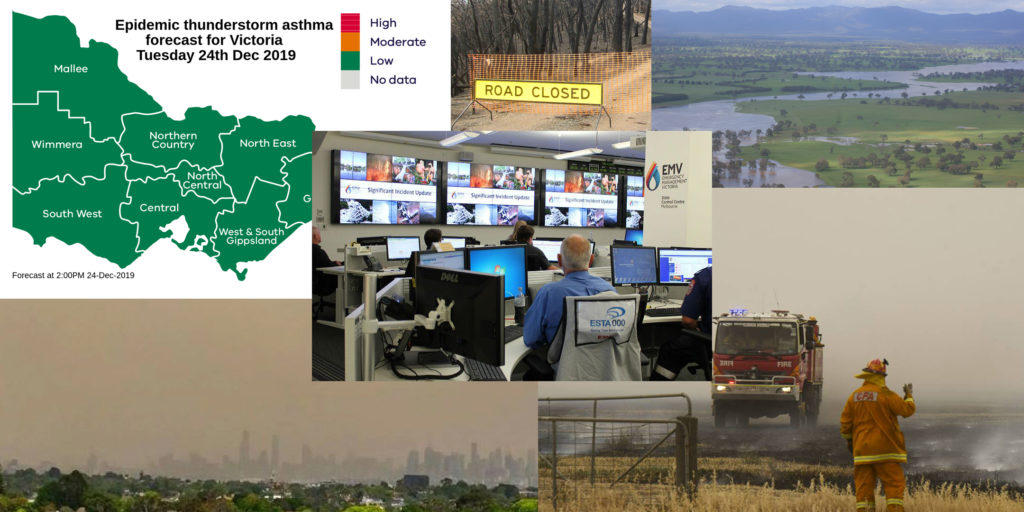 Emergency management organisations rely on the latest weather intelligence for preparedness and making decisions in an emergency. For the last ten years, a Bureau of Meteorology meteorologist has been embedded in Victoria's Emergency Centre, (known as the State Control Centre) to provide weather briefing services to emergency managers, operational practitioners and emergency personnel working at an incident.
Join Kevin Parkyn, who will share his journey in communicating weather intelligence leading up to and during high impact weather events to the emergency management sector. Kevin will also describe how advances in numerical weather modelling is changing the role of operational meteorologist through reference to several significant weather events that have impacted Victorian communities over the last 30 years.
About the speaker:
Kevin Parkyn is a senior meteorologist with the Bureau of Meteorology, having worked in severe weather and fire weather operations since the early 1990s. Since 2009, Kevin has been the embedded meteorologist at Victoria's State Control Centre, responsible for evolving the preparation and delivery of weather intelligence to emergency services. With an explosion of weather information from multiple platforms and providers in our modern age, Kevin is driven by the need to communicate targeted weather information, packaged with associated risk and confidence so that timely informed decisions by emergency managers are made.