Climate Change: Managing the Unavoidable, Avoiding the Unmanageable
The title of this talk is taken from the report from the Scientific Expert Group on Climate Change for the United Nations Foundation in 2007 – Confronting Climate Change: Avoiding the Unmanageable and Managing the Unavoidable.
Professor David Karoly will give an update on observed changes in global and Australian regional climate, as well as projected future changes in mean climate and climate extremes. Many of the impacts of global climate change are already being experienced in Australia and will increase over the next thirty years, due to the unavoidable increases in global warming.
The Paris Agreement in 2015 under the UN Framework Convention on Climate Change seeks to limit global warming to well below 2oC above pre-industrial levels, to avoid the unmanageable impacts of unmitigated climate change. David will provide an update on global emissions of greenhouse gases from different sources, opportunities for reducing emissions, and the latest assessment from the UN Climate Action Summit in New York in September 2019 on what is needed to meet the Paris global warming target.
About the Speaker: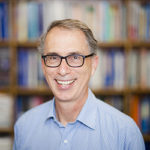 Professor David Karoly is Leader of the Earth Systems and Climate Change Hub in the Australian Government's National Environmental Science Program, based in CSIRO. He is also an honorary Professor at the University of Melbourne. He is an internationally recognised expert on climate change and climate variability.
Professor Karoly was a member of the National Climate Science Advisory Committee during 2018-2019. During 2012-2017, he was a member of the Climate Change Authority, which provides advice to the Australian government on responding to climate change, including targets for reducing greenhouse gas emissions. He has been involved in the Assessment Reports of the Intergovernmental Panel on Climate Change in 2001, 2007, 2014 and 2021 in several different roles. He was elected as a Fellow of the Australian Academy of Science in 2019 and was awarded the 2015 Royal Society of Victoria Medal for Scientific Excellence in Earth Sciences.
In light of COVID-19 restrictions, this discussion will be conducted online, with the presentation professionally filmed and our speaker joining discussion with RSV and ATSE members via Zoom conference (invitations to register are sent via email from each organisation to its membership. Details are also available on the Society's membership page). For non-members, the presentation and Zoom conference will also be livestreamed via the Society's Facebook site – please tune in at the allotted time to join the meeting and add your questions and comments to proceedings (technology willing!). The feed should also come through below from the appointed hour if you'd like to watch from this site.