Faster, Lighter, Smarter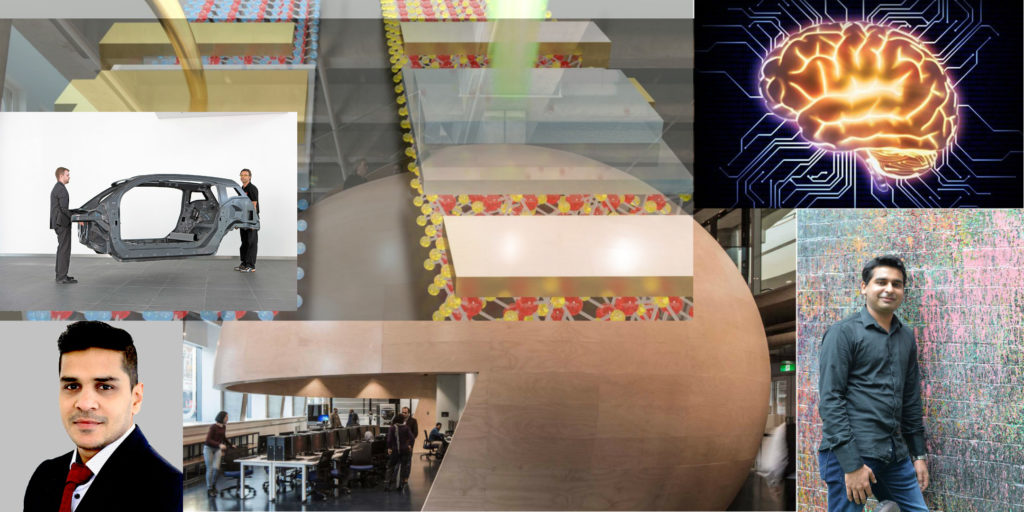 Dr Sumeet Walia
Vice-Chancellor's Research Fellow & Senior Lecturer, RMIT University
Dr Nishar Hameed
Group Leader of Smart Polymers and Composites Research Group, Swinburne University of Technology
Research and application in the field of materials science has never moved at such an incredible speed. Working in scale from the human to the nano, our engineers are making remarkable progress, applying new knowledge to fields of electronics, healthcare, transport and many others through advanced manufacturing techniques.
Come discover the bleeding edge of materials science with this year's two winners of the Phillip Law Postdoctoral Prize for the Physical Sciences!
Dr Sumeet Walia: Materials Engineering for Electronics and Healthcare
Sumeet's work is based on unlocking novel properties in ultra-thin materials and deploying them to demonstrate fascinating next-generation applications in electronics and healthcare. He is developing future semiconducting materials for electronics, chips that can mimic the human brain for storing and recalling past information, smart sensors for health monitoring and miniaturised energy sources. His research relies on multidisciplinary innovation to create functional application-oriented, futuristic platforms for implementation across the breadth of technology.
About Sumeet: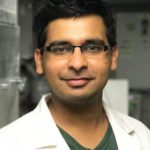 Dr Sumeet Walia is a Vice-Chancellor's Research Fellow based at RMIT University's School of Engineering. He has received numerous awards and prizes – including being named one of the region's top tech innovators – for his research, which involves working with functional materials for small scale electronics, or nanoelectronics. Nanoelectronics is electronics at dimensions that are one billion times smaller than a meter. At such small sizes, materials show unique and exciting properties that are not present at larger scales. These properties can change technological paradigms, allowing small systems to be very energy efficient while displaying remarkable performance over conventional technologies. Sumeet was presented with the Victoria University Research Impact Award at the 2017 Victorian Young Achiever Awards. Sumeet attained his Bachelor of Engineering, then his PhD from RMIT, completing in 2013 before working as a Research Fellow, Lecturer and now Senior Lecturer within the School. He extensively supervises young researchers and has successfully brought his research through to patents and commercialisation opportunities.
Dr Nishar Hameed: Manufacturing Materials of the Future
In the transport sector, two global trends are becoming increasingly important – lightweight and smart functions. Future cars need to be smart enough to be connected, safe and strong enough to withstand catastrophic collisions, light enough to move effectively and efficient enough to minimise fuel consumption for low carbon emissions. This is set to become a reality, with cars made of lighter but stronger carbon fibre composites where thin fibres, 10-times smaller than the width of our hair, are glued together. Stronger than steel and lighter than aluminium, carbon fibres are essential materials for the future of low-cost, sustainable mass transport. More than 50% of current generation aeroplanes are made from carbon fibre composites. These composites have the potential to reduce the weight of current passenger cars by up to 45%. The lighter the car, the less fuel required to move it, and the fewer emissions created – meaning we can all fight climate change while driving a safer car. Making these composite structures "smart" can inform you about ongoing damage and critical maintenance requirements for your vehicle. Nishar's recent Australian breakthrough research on rapid manufacturing of smart and lightweight composites have the potential to revolutionise the way we make these materials and lead next generation composite technologies.
About Nishar:
Dr Nishar Hameed is the group leader of Smart Polymers and Composites Research Group within the Manufacturing Future Research Institute Factory of the Future at the Swinburne University of Technology. Prior to joining Swinburne, Nishar was a Research Fellow at Carbon Nexus, Deakin University, where he completed his PhD and an Alfred Deakin Post Doctoral Fellowship. Nishar's research focusses on frontier technologies from advanced composite materials, enabling enormous potential for environmental and economic impact. His achievements include many "firsts" in the field, inspiring follow-up studies, patents and research commercialisation. Nishar recently developed several new technologies to produce smart, flexible and rapid-cure composites that can be integrated to make formable and fibre-reinforced composites, concrete preforms and graphene nanocomposites. Nishar has won many awards and fellowships as he advances his research career, including a Victoria Fellowship and an Australian Research Council DECRA Fellowship.