Engaging Young Audiences with Science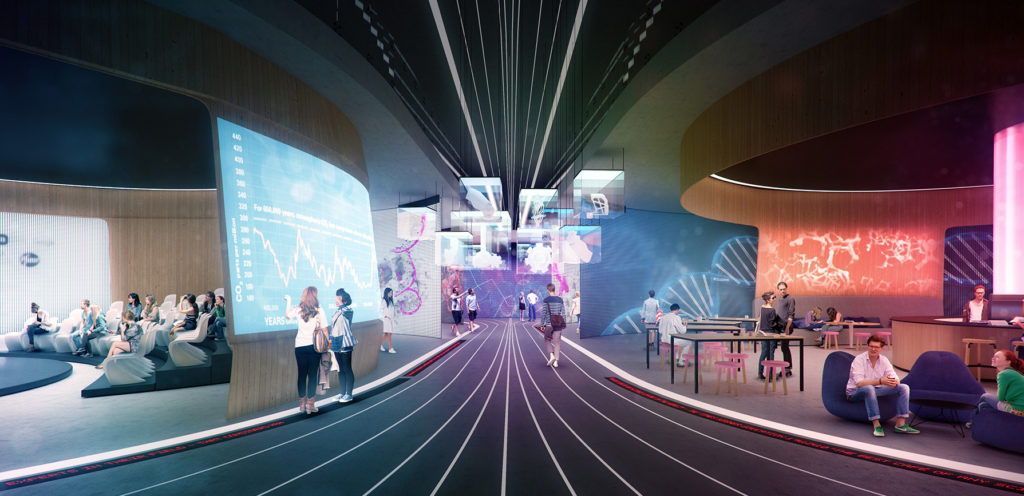 Rose Hiscock
Inaugural Director, Science Gallery Melbourne
The University of Melbourne
It is estimated that 75% of the future workforce will require STEM skills, however Australia's graduate population is not keeping up. Melbourne's investment in Science Gallery is focussed on a particular challenge: inspiring young adults to pursue a pathway in STEM (Science, Technology, Engineering and Mathematics).
In 2020 the University of Melbourne will open an Australian node in the award-winning International Science Gallery network. Embedded into the University's innovation precinct, Science Gallery Melbourne will display exhibitions and programs focused on arts and science, derived from the local and global creative and scientific community. Emergent technologies, immersive learning and human interaction will be at the heart of the Science Gallery program, offered within series of contiguous and flexible galleries, theatres, laboratories, workshops and social spaces. Exhibitions will be developed locally and shared through the network and beyond.
With a common focus on 15-25 year olds, Science Gallery nodes are in development with a global network of universities including: the University of Melbourne, Kings College London, Trinity College Dublin, Indian Institute of Science, National Centre for Biological Sciences, Srishti Institute of Art and the University of Venice. Attracting and maintaining the interest of young adults requires nuanced curation. Embedding galleries within the University is a great starting point; however, content generation, policies, practice and methods of engagement must also be appropriate to a young adult market, and this means a new approach to curation. In August 2017, Science Gallery Melbourne will test this new model with a pop up program, provocatively titled "BLOOD: attract & repel."
Join Rose Hiscock, who will discuss the importance of capturing spirit, voice and energy in curating exhibitions and programs for the next generation of scientists and cultural audiences.
About the speaker:
Rose Hiscock is the inaugural Director of Science Gallery Melbourne, a new gallery dedicated to the collision of art and science. Part of the acclaimed international network with eight nodes worldwide, the gallery will be embedded into the University of Melbourne and is scheduled to open in 2020.
Rose has held leadership roles in the museum and cultural sector with a focus on international development. She was previously Director of the Museum of Applied Arts and Sciences (Powerhouse Museum) in Sydney where she led the organisation through significant reform and growth. She was Executive Director Arts Development at the Australia Council of the Arts, where she was responsible for national and international arts development, including Australia's representation at the Venice Biennale. She has also held commercial and marketing positions at Museum Victoria. Rose is committed to building a vibrant, balanced and accessible arts sector. She is a Board member of Back to Back Theatre, Australia's highly successful company with a full-time ensemble of actors considered to have an intellectual disability, and Chunky Move, one of Australia's premier dance companies.