Professors Anthony Burkitt and Jamie Rossjohn are the 2018 RSV Medallists for Research Excellence
The Royal Society of Victoria is delighted to congratulate the two 2018 awardees of the RSV's Medal for Excellence in Scientific Research – Professor Jamie Rossjohn (Monash Biomedicine Discovery Institute) and Professor Anthony Burkitt (Bionic Vision Australia and the Melbourne School of Engineering).
This year the Medal was awarded in Category II – the Biomedical and Health Sciences and, while there have been joint awards made in the past (six times in fact – the last was in 1989), this is the first made entirely within the Biomedical category in the Medal's 60 year history.
The two medical scientists have a very different approach to their work, and pursue very different fields of inquiry. "The lines between the scientific disciplines are increasingly blurred in the 21st century," explains the Society's CEO, Mike Flattley. "Lately our assessors in all the RSV's awards and prizes are finding it difficult to draw the line between what work constitutes engineering, or environmental science, or medical science in this case."
"We have a scientist like Professor Rossjohn working with proteins and biochemistry to influence the functions of immune systems – classic medical science, perhaps – yet employing state-of-the-art techniques in crystallisation robotics, supercomputing and advanced molecular imaging with the Australian Synchrotron to get the results. When you look at Professor Burkitt's career, you have the emerging powerhouse of neuroengineering unfolding before your very eyes, intimately concerned with the function of the brain and its interaction with prosthetic technologies, and an amazing application of that knowledge base to achieve new capacities for those with impairments like epilepsy, or blindness, or hearing loss."
"Ultimately a modern scientist in these fields needs to be a software engineer, and a frontier toolmaker – challenging fields of expertise before you even start to consider the field of scientific inquiry!"
The Research Medal recognises peak research career achievements and outstanding leadership in research by scientists working in the State of Victoria. RSV President David Zerman emphasises the Medal is not just about discovery and innovation, but also about fostering and supporting a thriving research community and workforce to achieve collective impact. "Some of this is demonstrated through a scholar's personal output of journal articles and the related citations, or through patents and commercialisation, but it is also the research ecosystem that a leader supports through mentorship, collaboration and public engagement. We look very favourably on research leaders who bring effective teams together, and who actively promote younger scientists in particular, either through direct supervision, co-authorship of major papers, or simply creating opportunities for meaningful, purposeful work in an intensely competitive job market."
"In total, Professor Burkitt and Professor Rossjohn each have made world-class contributions that have, and will continue to transform lives and alleviate human suffering. I have to say a joint award between two outstanding scholars, one from Monash and the other from Melbourne, is a potent reflection of the incredible output by the State of Victoria in the medical and bioengineering sectors, with these two remarkable biomedical precincts contributing genuine, globally significant leadership in the medical sciences. We should all be very proud of what we are achieving as a State in producing and supporting such talent."
About the Medallists: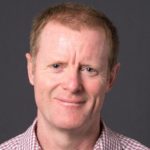 Professor Jamie Rossjohn, FAA FAHMS FLSW FMedSci'
Professor Rossjohn's research is centred on understanding immunity – how it can be attuned to more effectively address diseases like the various forms of cancer, or potentially "switched off" to provide relief from allergies or the rejection of implants and transplants.
He is currently an ARC Australian Laureate Fellow (2017-2021) and was previously a NHMRC Australia Fellow (2011-2016) and ARC Federation Fellow (2007-11). He is the Head of the Infection and Immunity Program of the Biomedicine Discovery Institute.
Professor Rossjohn is known for his contributions to the understanding the molecular basis underpinning immunity. He has used structural biology to explain pre-T-cell receptor (TCR) self-association in T-cell development, and how the TCR specifically recognises polymorphic Human Leukocyte Antigen (HLA) molecules in the context of viral immunity and aberrant T-cell reactivity. He has unearthed structural mechanisms of HLA polymorphism impacting on drug and food hypersensitivities, as well as Natural Killer cell receptor recognition. He has pioneered our molecular understanding of lipid-based immunity by T cells, revealing that it can differ fundamentally from peptide-mediated adaptive immunity. Recently he has provided a structural basis of how vitamin B metabolites can be presented and recognised by the immune system, revealing a new class of antigen. Collectively, he has published more than 365 papers and mentored numerous researchers towards obtaining higher degrees and nationally competitive fellowships.

Professor Anthony Burkitt, MIEEE MOCN MASSTA MANS MINS
Professor Burkitt is a world leader in medical bionics and computational neuroscience, advancing our understanding of how the brain works to provide therapeutic applications for patients with sensory or brain disorders.
He is currently the Chair of Bio-Signals and Bio-Systems in the Department of Biomedical Engineering at the University of Melbourne, and is the Research Director of Bionic Vision Australia.
Professor Burkitt's research and leadership has led directly to the development of the bionic eye, providing prosthetic vision to blind patients, while also developing a range of innovative technologies to enhance the performance of the retinal implant and the interaction of its systems with brain function and perception. As a computational neuroscientist, he has made exceptional contributions to understanding the behaviour and function of the brain. He was a member of the team that recently developed the "Stentrode," a ground-breaking new brain implant that enables patients to signal to external assistive devices through thought. His multidisciplinary publications have received more than 3800 citations, and his research has been supported with more than $61.7M of funding from 14 ARC grants and 7 NHMRC grants. His success with implantable prototypes has created significant commercial opportunities, with 11 patents held and two currently in filing process.
---
Professors Burkitt and Rossjohn will be presented with their Medals by Her Excellency the Honourable Linda Dessau AC, Governor of Victoria, following two short talks on their fields of inquiry on the evening of 13th December, 2018 at the Royal Society of Victoria. Full details and registrations will be made available in our upcoming newsletter – please add your name to our mailing list for updates.
*Photo of Professor Rossjohn in main banner courtesy of John O'Flaherty.