The Future of Mental Healthcare: Lessons from Barwon
by Dr Catriona Nguyen-Robertson MRSV
This piece appears in the June 2023 edition of Science Victoria magazine. All issues can be read online for free at rsv.org.au/Science-Victoria.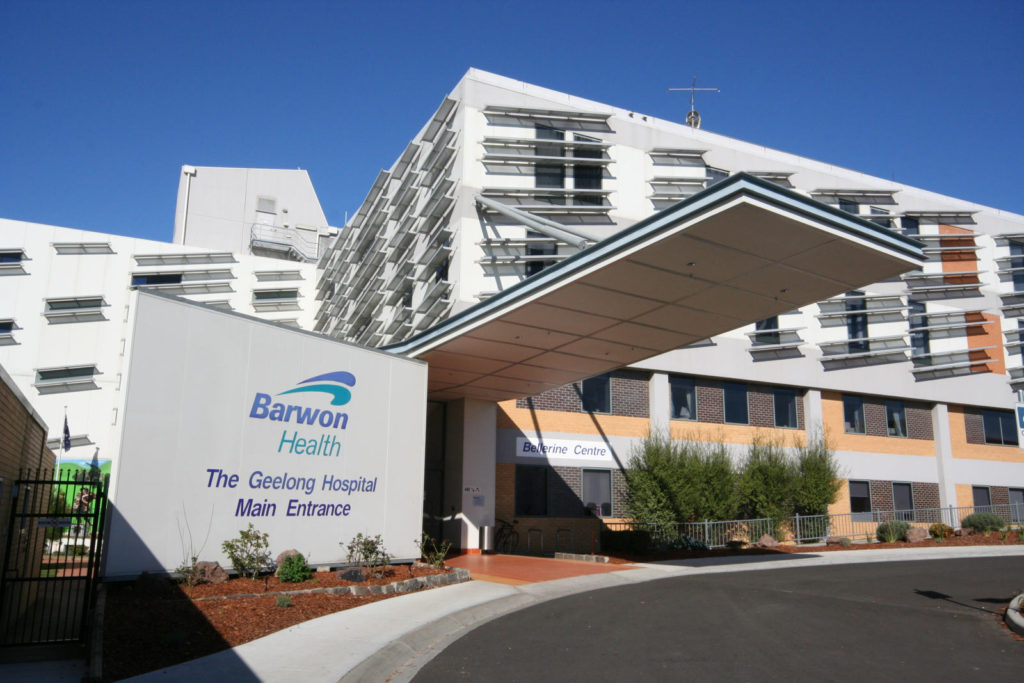 This article revisits the online panel discussion, "Transforming Mental Health – The Barwon Region Experience", hosted by the Convergence Science Network (CSN) on 23 November 2020. Panellists included community advocates, people with lived experience of mental illness, clinicians, and researchers.
'Mental health is increasingly being recognised as one of the most important and yet challenging issues of our time,' says Renae Carolin, Interim Director of CHIME (Change to Improve Mental Health Centre of Excellence). Most people living in Victoria will be affected by mental illness at some point in their lives – either directly or indirectly. Yet, despite the 2019 Royal Commission into Victoria's Mental Health System and billions of dollars of investment over the past few years, the sector remains in dire straits. Mental health services fail to provide sufficient treatment, care, and support to people living with mental illness, their families and careers.
"There is a profound human toll that accompanies a broken system," according to the Royal Commission into Victoria's Mental Health System.1
But things are changing.
CHIME is a recently established partnership between Barwon Health and Deakin University that aims to lead reforms in the mental health care system. It brings different voices together: those with experiences of mental illness and support services, clinicians and researchers with extensive experience in mental health, and those at the forefront of mental health care reforms at both the State and Federal levels. CHIME is transforming how people undertake and translate research into the provision of mental health services in the Barwon region – and we should be adopting their methods throughout the state.
Learning from lived experience
The increased role of people with experience of mental illness is a game changer in mental health care reform. People who experience mental ill-health and the journey of recovery have unique insights and knowledge to bring to the sector. Following the Royal Commission into Victoria's Mental Health system, we are starting to see a culture shift: recognition of those with lived experience as strategic partners, not merely stakeholders.
Personal reflection goes a long way. Workers across the entire sector need to ask themselves whether the care or support they are providing and the system they are working in is what they would expect or hope for themselves or the people they care about.
Dr James McLure, a Senior Peer Support Worker at Barwon Health, experienced schizophrenia and mental health deterioration for seven and half years. Once he sought help, he started his journey of personal growth, which was harder than anything he had done before. Knowing first-hand what this journey is like, he now guides others as a Peer Support Worker.
Peer Support Workers, like him, have personal, unique experiences of mental illness and recovery, and share collective wisdom. 'It's so great to speak to someone who gets it,' James says. 'We learn from each other, heal each other, and are a blessing for each other.'
Those who have loved ones experiencing mental illness also have a unique perspective to drive service improvements and better outcomes. Marta King is a champion advocate for carers supporting those experiencing impaired mental health. She became a carer first for her mother, and now is a Carer Peer Support Worker at Barwon Health. When her mother's mental health declined, Marta took her to support groups and – similar to James' experience – she saw that listening to others with similar experiences gave her mother strength. Becoming a carer is a journey in its own right, and Marta acknowledges that carers may feel out of their depth or anxious at times. She believes that carers need to be more involved in the discussion around reforms so that they receive the support they themselves need. 'Carers are involved because – well – they care,' she says. 'They need to feel connected to their loved ones.'
Tony McManus, National Ambassador for Beyond Blue and Community Ambassador for RU OK?, also became a passionate advocate for mental wellbeing because of a loved one. His life turned upside down when he lost his younger brother to suicide. At the same time, he was dealing with his own depression and anxiety. Tony focuses on the importance of social connection as a mental health solution. He turned his own personal experience of depression into making a positive difference to the lives of others, and now encourages those suffering from mental health issues to mentor or volunteer themselves. 'The best exercise that you can do is to help someone else who is down to get up…you get that warm, fuzzy feeling' he says. He believes that social connection can help overcome the isolation, and that it builds connections and resilience in communities.
A collaborative, convergent effort
CHIME aims to deliver an approach to mental health service improvement that is co-designed by researchers, clinicians, consumers, carers, policymakers and the community. A consumer-oriented approach is going to have the best outcomes for consumers – they need to be guiding mental healthcare reforms as they know what key services and resources they need most.
'The most important policy reforms are those that make practical and measurable differences in the lives of people,' says Mr Alan Woodward, a Commissioner for the National Mental Health Commission. 'We need to support the mental health and wellbeing of the Australian population so that no one is left out.'
To harness the collective wisdom of academics, clinicians, those with lived experience, and the community going forward, CHIME has implemented a process of continual learning and incremental change. Mental health issues cannot be solved by one person or one discipline, but rather, require a combination of expertise in different areas for the best outcomes. When it comes to changing the system, especially taking on board recommendations from the Royal Commission, we are not going to see change in one, transformative step. The system will need to engage in a process of continual improvement as a collaborative effort.
Fixing a broken system
Many Victorians want to see change in the "broken" mental health system. Low expectations have been tolerated for decades. It is only now that healthcare providers are being challenged to consider what "good" looks like. However, Dr Ruth Vine, Australia's first Deputy Chief Medical Officer for Mental Health, having come into the role, acknowledges that the system architecture does not make it easy to understand what people want or to create change.
Change is difficult when investment and leadership in the system is poor. Victoria's monetary investment in mental health is low compared with the rest of Australia, and grossly disproportionate compared with funding for physical health. Without a federal level discussion of what is needed and who is responsible in terms of leadership and funding, it will be difficult to implement change. 'There is no clear way in or pathway through,' Ruth says.
A large concern is the "missing middle". Victorian mental health services were not designed to deal with the increasing demand for support. Nor are they equipped to cover the range of care required by people experiencing mental illness and psychological distress. A large and growing group of people have mental illnesses that are too complex, too severe and/or too enduring to be treated through primary care alone, but do not qualify for specialist mental health services. Their care needs are either insufficiently met or not met at all.
As a community, we are trying to reduce stigma and encourage people to reach out when they need help. However, if the services are simply not there or are inaccessible, telling people to ask for help may not be so helpful. Even as recently as last year, people at low points in their lives who went to hospital emergency departments had to wait up to 12 hours to be seen, and headspace centre wait times were over 10 days on average.2, 3 There is clearly an urgent need to address the wait times and unmet need of people seeking to access mental health services in Victoria.
We need new investment into centres that specifically cater to this massive missing middle. This will allow for increased clinical workforce capacity and larger facilities to meet the growing needs of Victorians. We also need to augment existing platforms and services to better care for people with more severe and complex conditions, which is becoming increasingly possible with developments in medical monitoring technology and digital healthcare.
Issues in the system are typically patched up individually. There are many, duplicated, scattered points for access to care and support services. While the right intentions are there, separately implemented solutions lead to a fragmented system, causing further confusion for both consumers and providers. Greater coherency in the system would make it easier to navigate.
We have an opportunity to transform mental health care in Victoria. Mental illness is without question, one of the greatest challenges we face. It is largely invisible and silent, yet devastating for individuals, families, friends and communities. Collaboration and open discussions such as these will be needed to transform mental health services in the Barwon region and across Victoria.
The Convergence Science Network (convergencesciencenetwork.org.au) hosts a range of presentations that promote advances in the biomedical sciences to the community. The recording of Transforming Mental Health – The Barwon Region Experience panel discussion can be watched at: youtube.com/watch?v=DK6MOEnMR48
—
References:
Royal Commission into Victoria's Mental Health System (2019). 'Interim Report Summary'. State of Victoria. pp.6. finalreport.rcvmhs.vic.gov.au/wp-content/uploads/2021/02/RCVMHS_InterimReport_Summary.pdf
 Longbottom, J. (2022 Jun 19). 'Victoria's mental health industry in dire straits as conditions worsen and workforce shortages continue'. ABC News. abc.net.au/news/2022-06-19/victorian-mental-health-sector-crisis-workforce-shortage/101161252
3. Headspace. (2019 April). 'Increasing demands in youth mental health'. headspace.org.au/assets/Uploads/Increasing-demand-in-youth-mentalh-a-rising-tide-of-need.pdf