STEM & Society: Women and Girls in Science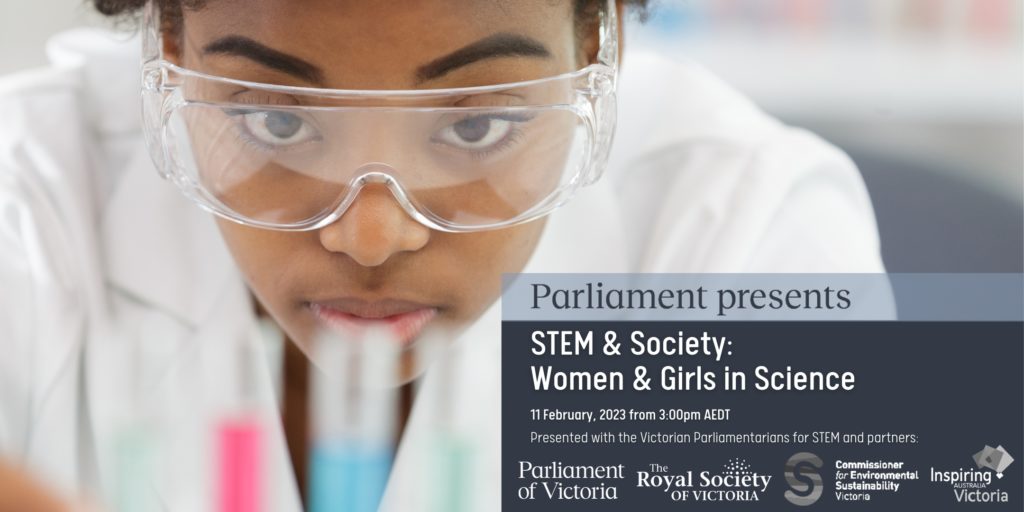 Join us for a special panel discussion, broadcast from the Parliament of Victoria, to mark the International Day of Women and Girls in Science.
Tackling some of the greatest challenges of our age — from improving health to combating climate change — will rely on harnessing all talent. This international day celebrates and promotes the participation, achievements, and contributions of women and girls in the field of science, technology, engineering, and mathematics (STEM).
The day aims to raise awareness about the gender disparities in STEM fields and to promote gender equality in education and the workplace. Our panel will be addressing the cultural and structural barriers to participation and leadership by women in Australia's STEM workforce, and the ways in which we're seeking to balance an historical disparity for a brighter future.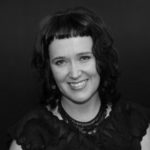 Hosted by ABC science journalist and presenter Natasha Mitchell, proceedings will be broadcast via Facebook Live in Victoria's Parliament House. Join us online to learn from female scientists and policy leaders, ask questions, and participate in a Q&A session.
Panellists:
Professor Madhu Bhaskaran: Co-Chair, Women in STEMM Australia
Professor Madhu Bhaskaran FTSE is an engineer and innovator who has developed stretchable skin-like electronic devices for better health care. She also works extensively with industry, manufacturing and design partners to commercialise her research.
Madhu is a recently appointed Fellow of Australian Academy of Technology and Engineering. Madhu's ground-breaking research has won numerous awards including a Eureka Prize and Academy's Batterham Medal and Frederick White Medal. She's a passionate advocate for inclusion and diversity in STEM. She has played a key role in SAGE initiatives, is an advisory Board member for STEM Sisters and also co-leads the national advocacy initiative Women in STEMM Australia. 
Dr Marguerite Evans-Galea: Director, STEM Careers Strategy, Australian Academy for Technology & Engineering
Dr Marguerite Evans-Galea AM led research in cell and gene therapy at world-leading organisations in the United States and Australia. Her research and leadership have been internationally recognised with numerous awards. She is currently the Associate Editor Australasia with Gene Therapy, a Springer-Nature journal.
A leading advocate for STEM research, innovation, inclusion and allyship, Dr Evans-Galea led the development of ATSE's flagship industry engagement program, the Industry Mentoring Network in STEM (IMNIS), and oversees three STEM Careers initiatives – IMNIS, STELR and the $41.2 million Elevate: Boosting Women in STEM program.
Dr Evans-Galea has represented Australia nationally and internationally through the Asia-Pacific Economic Cooperation (APEC) and served on research and workforce advisory groups including the Expert Advisory Group for the Science in Australia Gender Equity initiative and Victoria's Ministerial Council for Women. She is currently a member of the Policy Committee with Science & Technology Australia and a participant in the Women in Leadership Development (WILD) Program.
Associate Professor Sophie Adams: Medical Director, Mental Health Division, Austin Health
Associate Professor Sophie Adams FRACMA FRANZCP is a Consultant Psychiatrist with interests in leadership, clinical governance, youth mental health, neuropsychiatry and consultation liaison psychiatry. She has a systems level focus and an interest in building safe cultures, developing sustainable teams and enabling others. She has expertise in the front end of health systems, service design, innovation and evaluation, primary and tertiary, public and private health systems, clinical governance, quality and safety, peer engagement and workforce, workforce accreditation, credentialing and engagement, and co-creation in a range of environments.
Sophie has contributed to the development of women in science leadership through the Homeward Bound program, and is currently publishing an article on how women can have natural leadership advantages.
She is a Fellow of the Royal Australian and New Zealand College of Psychiatrists and the Royal Australian College of Medical Administrators.
Dr Isabelle Kingsley, Research Associate, Office of the Women in STEM Ambassador
Dr Isabelle Kingsley is a Research Associate for the Office of the Women in STEM Ambassador. Isabelle leads research projects to investigate how to dismantle barriers to girls' and women's participation in STEM. Specifically, Isabelle is leading research projects investigating research grant funding in Australia, including a 20-year analysis of awarded grants by gender and a national trial to study the effects of anonymising grant applications.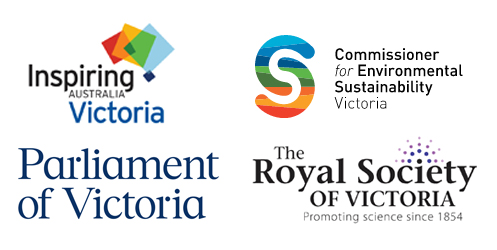 Isabelle also leads national efforts to embed evaluation into equity programs, producing a digital evaluation tool and online repository to support equity program evaluation on a national scale. Her role also involves contributing evidence-based advice to government, industry, peak bodies and funding bodies on the best ways to improve gender equity in STEM.
Isabelle is a former high school teacher and museum educator. She worked at various museums in Canada and Australia, producing award-winning education programs and communicating science on daytime television. She is co-founder and former director of the Sydney Science Festival and former Chief Education and Research Officer for a STEM e-learning company (Arludo).