Melbourne Christmas Treasure Hunts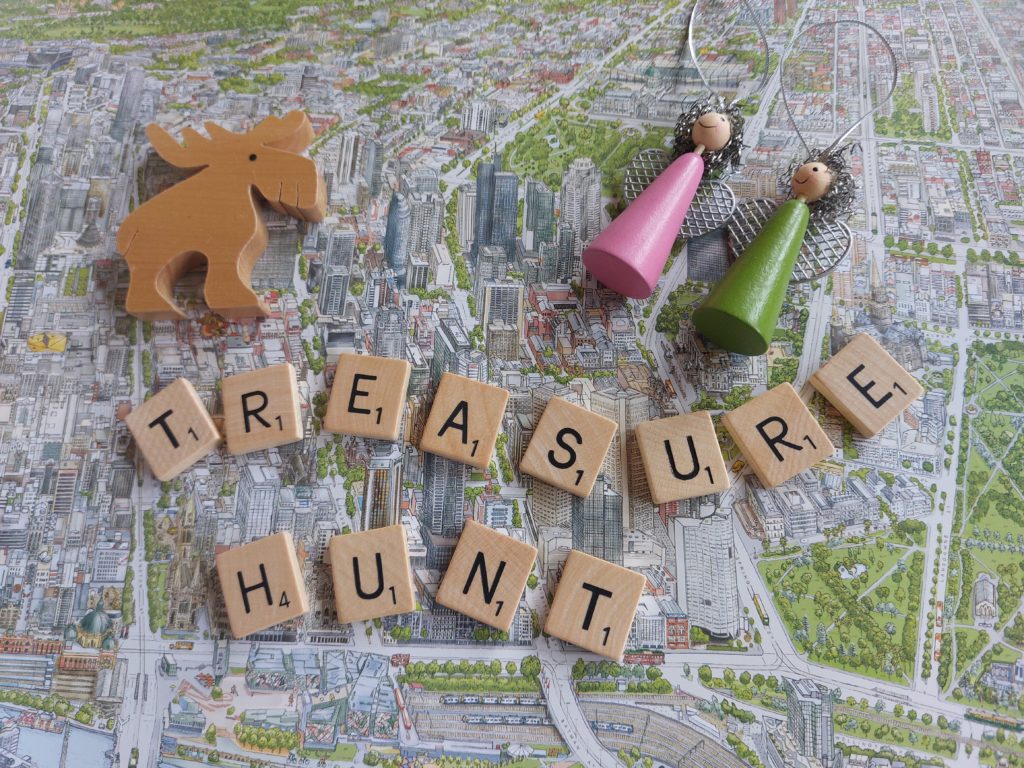 The Christmas Treasure Hunts are a fun learning experience for families. groups and individuals as a part of the the City of Melbourne's Christmas Festival in December 2022. Catering for people of all ages, activities will take participants all around the City of Melbourne, exploring key Christmas installations as well as increasing awareness of Melbourne's iconic and lesser-known landmarks and locations.
Treasure Hunt adventures with maps and clues (designed by Spatial Vision cartographers) will be provided across three categories:
Christmas-Themed Treasure Hunt for families with young children in the Carlton Gardens (ticket one)
Sign up here – bookings essential. Select your start time and register tickets for a supervising adult with up to 4 kids (other adults welcome to join)
Pick up your map and clues from the Royal Society of Victoria at your allotted time
Head over to the park, follow the map, answer the questions and
Return your answer sheet any time before 3pm – all children will collect a prize
Suitable for Pre-school and Primary School aged children. Adult supervision required. Approx time to complete – an hour or two (depending on how long you spend in the playground!).
Advanced Cryptic Treasure Hunt Challenge for individuals/families/teams (ticket two)
Race against the clock and discover the many amazing treasures in Melbourne's CBD
Sign up here – bookings essential. Select your start time and participate as an individual or with a team of up to 4 people in total (you can sign up your team on the day)
Pick up your map and the 80 question/answer sheet at your allotted start time at the Royal Society of Victoria
Head off in any direction you choose, travelling by any means you wish
Find the many treasures and answer as many of the questions you can/want
Return your answer sheet within the 4 hr limit for a chance to win a prize.
Mapped Tour of Melbourne's Treasures, a non-competitive activity for individuals/families/teams (ticket three)
These FREE events will take place throughout the day on Sunday, December 11 with participants encouraged to wear Christmas-themed clothing. Activities will be accessible by walking, cycling or public transport (free City Circle trams operate within the Melbourne CBD).
Prizes in each category will be awarded, with a prize awarded to all participating children.
Each event will start and finish at the Royal Society of Victoria (8 La Trobe Street, Melbourne) providing participants with an opportunity to learn about the role of the Society in promoting science in Victoria and also discovering this historic building – an iconic yet lesser-known heritage-listed treasure of Melbourne.