The Biology of Sexuality and Gender (QueersInScience Lectures)
We are complicated beings. When it comes to the expression of our sexuality and gender identities, it can be difficult to understand how we can be so different from one another, and to value that diversity.
Science can give us valuable context and help to demystify our mysterious species. Join us to explore the biology of sexuality, driven by fundamental behavioural systems such as cognition, navigation, social behaviour, learning and memory, and the biomedical aspects of trans and gender diversity.
About the speakers: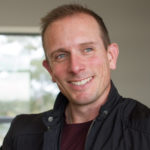 Professor Andrew Barron is an Australian Research Council Future Fellow, and Deputy Head of the Department of Biological Sciences at Macquarie University. Andrew is an expert in understanding of fundamental human behavioural systems and has contributed to the popular understanding of the biology of sexuality. Andrew's research has been the focus of an ABC documentary and he has been invited to summarize his work with TED talks. He has written insightful articles on the complexity of human sexuality for top level publications. More about Andrew and his work is available at http://andrewbarron.org/ .
Dr Riki Lane has been a Research Fellow at Monash University's Department of General Practice since 2011. They work in qualitative and ethnographic research of primary health care and also in clinical practice at Monash Health Gender Clinic with a special emphasis on trans- and gender-diverse health. Riki's publications are particularly insightful at revealing the true complexity of human gender and debunking much of the false, non-scientific concepts that can be pervasive, even among health professionals. Riki's research is very actively aimed at improving the lives of transgender people in Australia and abroad.
The QueersInScience Lecture series are a collaboration between QueersInScience and The Royal Society of Victoria.  All speakers are LGBTIQ+ identifying researchers.  We aim to both inform the public on exciting and informative research while showcasing these successful  LGBTIQ+ members of the scientific community.  All sessions will include a question and answer session after the lectures.