STEM & Society: Science & Culture on Country
A public presentation by the Parliament of Victoria with the Royal Society of Victoria and the Victorian Parliamentarians for STEM for NAIDOC Week.
The tradition of Western science is barely 400 years old, but we still call it a tradition. Around the world, a vast number of research institutions maintain learning traditions with this distinctly European cultural legacy. But there are other, valid ways of understanding the world around us.
This NAIDOC Week, join two Wiradjuri scholars – Associate Professor Michael-Shawn Fletcher and Kate Harriden – for a conversation about the exciting opportunities that Aboriginal knowledge offers for urban and regional environmental management.
Across Australia, rich cultural knowledge traditions have been built and adapted over tens of thousands of years by First Peoples. Kate and Michael will discuss how these practices have been disrupted by European principles of land, water and ecological management, with overwhelmingly poor ecological outcomes observed across the continent.
Western science and Indigenous Knowledge each hold great value and are beginning to find a path to each other. Our two speakers balance the acquisition of specialised Indigenous expertise while observing the disciplinary rigour required from professional research practice.
Speakers:
Ms Kate Harriden
Kate Harriden grew up in bila yuggera/Enoggera creek on ngurambang yuggera/Yuggera Country. In hindsight, the moment a favourite swimming spot was permanently catastrophically influenced by storm water discharge was the origin of her distaste for the storm water construct and she was primed to be sceptical of a specific form of 'development'. During the years she was playing in bila yuggera, her Indigenous heritage was a poorly kept family secret. As an adult who still loves to play in streams, even if many in urban areas are now storm water channels or in pipes underground, she is confident it is because she is a freshwater Wiradyuri woman that streams have been integral to her life.
Kate's research has consistently had a water focus.  She was introduced to Indigenous science(s) during her Master of Arts (Asian Studies) sub-thesis where Thai Indigenous science (aka local intellect) exposed storm water as a construct of 'western' science.  Her Master of Geography sub-thesis described the hyporheic zone of a tidal river in tropical Thailand. Working as an independent researcher, Kate helped developed water diaries that have contributed to opening the 'blackbox' of intra-household water use globally. Kate has also worked in the public sector, including the H2Ok project in the ACT. Acutely aware that expertise is not held solely by 'experts', Kate is keen to work collaboratively in a transdisciplinary context.
Associate Professor Michael Shawn Fletcher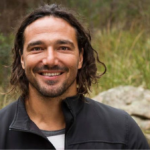 Associate Professor Michael-Shawn Fletcher is a Wiradjuri man and Director of Research Capability at the Indigenous Knowledge Institute. He is also a physical geographer and Assistant Dean (Indigenous) for the Faculty of Science at the University of Melbourne.
Michael's interests are in the long-term interactions between humans, climate, disturbance, and vegetation at local, regional, and global scales. His current work involves developing and integrating high-resolution palaeoenvironmental records from across the Southern Hemisphere using multiple proxies, including microfossil, charcoal, geochemical, and isotopic analyses to provide comprehensive reconstructions of environmental change.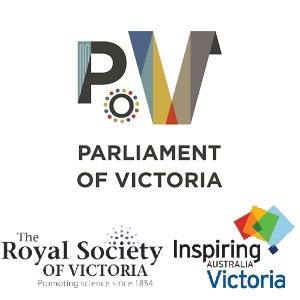 Please note: this public discussion will be livestreamed via Facebook Live on the pages of the Parliament of Victoria and the Royal Society of Victoria; please tune in at 3:00PM AEST on Sunday, 10th July to follow the broadcast and submit your questions for the panel.
Members of the Royal Society of Victoria are also warmly invited to join the audience at Parliament House, in-person at Queens' Hall; numbers are strictly limited, so please book early using the ticketing window below to avoid disappointment. The ticket option will only be available once your members' promo/access code has been entered. Please contact the Society if you are unsure of your code. If you are not a member, but would like to join the Society, please refer to our membership page.