Optimising Healthcare for People with Musculoskeletal Conditions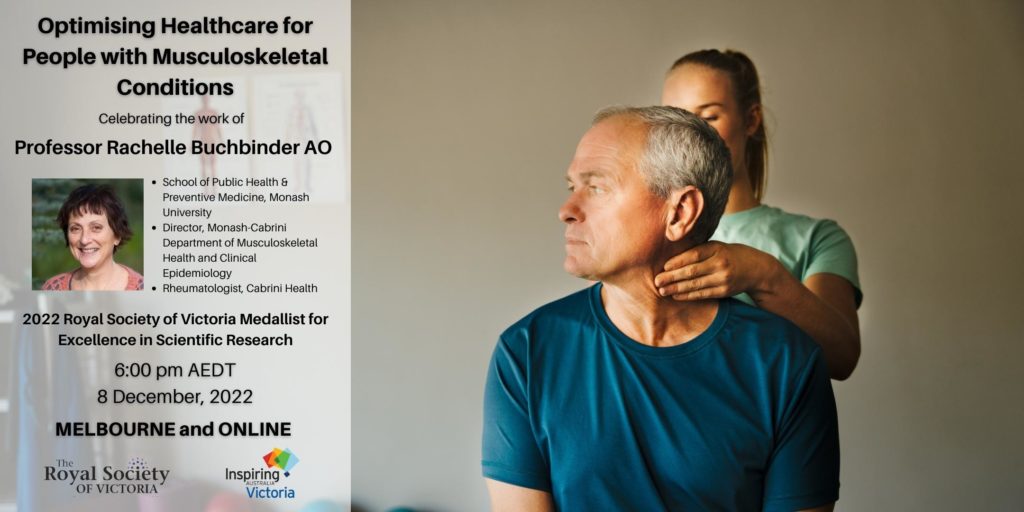 While medical care brings benefits for many, there is accumulating evidence that unnecessary care is a growing problem.
Not only does it fail to provide benefit and sometimes causes harm to the recipients of that care, it also diverts scarce resources away from those that need it most.
Join Professor Rachelle Buchbinder, whose research has focused on ways of optimising care for people with arthritis and other common musculoskeletal conditions such as low back pain; landmark trials examining treatments accepted into practice before their proper evaluation; and ways of more rapidly translating new evidence into practice as soon as it emerges.
About the Speaker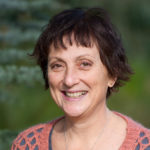 Professor Rachelle Buchbinder AO, FAHMS is an Australian NHMRC Investigator Fellow. She has been the Director of the Monash-Cabrini Department of Musculoskeletal Health and Clinical Epidemiology since its inception in 2001 and a Professor in the Monash University Department of Epidemiology and Preventive Medicine since 2007. She is a rheumatologist and clinical epidemiologist who combines clinical practice with research in a wide range of multidisciplinary projects relating to arthritis and musculoskeletal conditions.
Professor Buchbinder recently chaired the steering group for The Lancet Low Back Pain Series, a series of three papers published in March 2018 that drew attention to the urgent need for action to reduce the current and projected disease burden from low back pain. In particular it outlined the epidemic of low value care for low back pain across the world and identified promising solutions.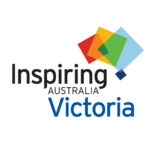 Her current broad program of work, funded through various NHMRC schemes including a program grant, partnership centre, CRE and project grants include:
reducing inappropriate overdiagnosis and over-testing across musculoskeletal conditions
reducing waste in the health care system and identifying more efficient alternative service delivery models
strengthening the recently established ANZMUSC clinical trial network
living reviews and living guidelines
implementation of the Australian Clinical Care Standard for osteoarthritis of the knee
Development of a decision aid for knee arthroscopy
Investigating ways of improving imaging reports to reduce overtesting, overdiagnosis and overtreatment
Development of a core set of outcome measures for trials of shoulder disorders
Development of the Back Pain Burden Questionnaire and the Back Pain Misconceptions Questionnaire
Identifying ways of supporting people with suboptimal health literacy
Long term outcome of inflammatory arthritis in Australia
Professor Rachelle Buchbinder AO is the 2022 recipient of the Royal Society of Victoria's Medal for Excellence in Scientific Research. She will be awarded the Medal following her lecture by Laureate Professor Peter Doherty AC, a Fellow of the Royal Society of Victoria.
Registrations
This will be a hybrid event. Please select a ticket type below to attend in person or online via Zoom webinar. All welcome – RSV members are prompted to enter their "promo code" to access a members' ticket.