Moneyball 2.0: Analytics and Technologies Improving High-Performance Sports
The release of the highly influential book, Moneyball, in 2004 marked an increase in interest in the use of analytics for operational decision-making in professional sport. Now, 15 years later, the use of data, technology and analytics to produce actionable insights for application in sport has diversified considerably.
Technology advancements are creating new types and sources of data available to both sports researchers and practitioners alike. Fast computing and algorithms are allowing for the high volume of data obtained via vision and sensors to be almost automatically converted into usable information, ready to be translated into sporting practice. Examples include: kick evaluation ratings in Australian Rules football using player GPS data, the Emotion Tracker – to understand the role of player facial expressions in tennis and real-time models to predict anything from player injury to the outcome of games.
In this lecture, Dr Sam Robertson (Victoria University and the Western Bulldogs) and Professor Damian Farrow (the Game Insight Group, joint initiative between Tennis Australia and Victoria University) discuss how the future of analytics will continue to change the way pro teams, broadcasters and fans enjoy and experience sport.
About the speakers: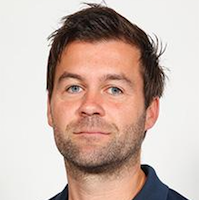 Associate Professor Sam Robertson
Sam currently holds a joint appointment as the Victoria University-Western Bulldogs Head of Research & Innovation.
He oversees the sports science partnership between the University and Western Bulldogs. Sam also supervises co-appointed staff, PhD and Honours students, as well as implementing innovative performance strategies at the club.
Prior to arriving at the university, Sam worked as a sport scientist in various institute roles in both Australia and the United Kingdom. He returned to Australia to undertake multiple applied roles in Australian football and golf.
He completed his PhD at Edith Cowan University in skill acquisition & talent identification as part of his role in Research and Innovation with the Golf Australia High Performance program. Prior to commencing at VU, Sam also held an ongoing position as the Lecturer in Biomechanics at Deakin University.
Due to his multidisciplinary applied background, Sam maintains a variety of research interests related to improving sporting performance. These interests predominantly cover Performance Analytics & Technology / Talent Selection, Development & Coaching Practice themes in Australian football and golf.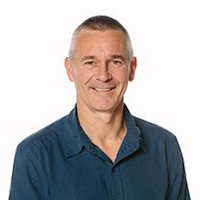 Professor Damian Farrow
Damian is the AFL Umpiring Coaching and Innovation Manager. He also holds a fractional appointment within the Institute of Health and Sport at Victoria University where he manages the Game Insight Group (GIG), a joint initiative between Tennis Australia and Victoria University.
In 2002 he was appointed the inaugural AIS Skill Acquisition Specialist, then became the Discipline Head of Psychology and Skill Acquisition in 2009. In this position he was responsible for research and support of coaches seeking to develop the skills of Australian athletes.
He has worked with a range of AIS and National sports programs including the AFL, Cricket Australia, Tennis Australia, Swimming Australia, Netball Australia, Surfing Australia, the Australian Rugby Union and is currently National Lead of Skill Acquisition for Swimming Australia.
Damian publishes and presents extensively on his research interests, centred on understanding the factors critical to the development of talent and sport expertise, with a specific focus on perceptual and decision-making skill and practice methodology.
A former tennis coach and physical education teacher, he is passionate about community engagement through the translation of theory into practice via coach education and the publication of general interest sports science books including; "Run Like You Stole Something", "Why Dick Fosbury Flopped" and "It's True: Sport Stinks".