Creating a World Leading Manufacturing Sector in Victoria
Presented in partnership with the Australian Academy of Technology & Engineering (Victoria Division).
Australia's mining sector is incredibly advanced in its use of digitisation, automation, and control. What are the success stories, and how can we apply this technology in our manufacturing sector to create something that is world leading?
Join CSIRO's Chief Scientist, Professor Bronwyn Fox to explore the reapplication of engineering know-how, as well as opportunities for Victoria at the intersection of manufacturing and hydrogen, followed by a panel discussion with Dr Amanda Caples, Victoria's Lead Scientist, and Mr Rob Gell AM, President of the Royal Society of Victoria.
About the Speaker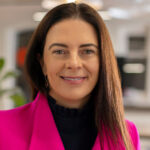 Professor Bronwyn Fox is Chief Scientist of CSIRO, Australia's national science agency and innovation catalyst.
Professor Bronwyn Fox joined CSIRO in October 2021 and became CSIRO's fourth female Chief Scientist. She is known globally as a leader in advanced manufacturing, materials science, and industry 4.0 technologies, and is passionate about bringing together multidisciplinary teams for collaborative research.
She was formerly Deputy Vice-Chancellor (Research and Enterprise) at Swinburne University of Technology and founding Director of Swinburne's Manufacturing Futures Research Institute. During that time, she established a world first Industry 4.0 Testlab for the additive manufacturing of carbon fibre composites, in collaboration with CSIRO.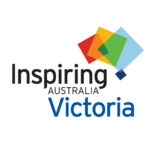 Bronwyn has demonstrated a sustained commitment to support the growth of the carbon fibre and composite industry in Australia through targeted research and was previously a co-founder of the Carbon Nexus facility at Deakin University.
In 2018 she was awarded the Global Congress on Manufacturing and Management Research Leadership Award, and in 2020 she was awarded the Royal Society of Victoria's Medal for Excellence in Scientific Research.
Tickets are available below to either attend in person (first window) or participate in the webinar via Zoom and/or Eventbrite (second window). RSV and ATSE Members are prompted to enter their "promo code" to access a member's ticket. Alternatively, you can watch along via our YouTube channel at the appointed time without buying a ticket.
Attending in person:
Attending via Zoom webinar: