Liveable Cities for All: Are We There Yet?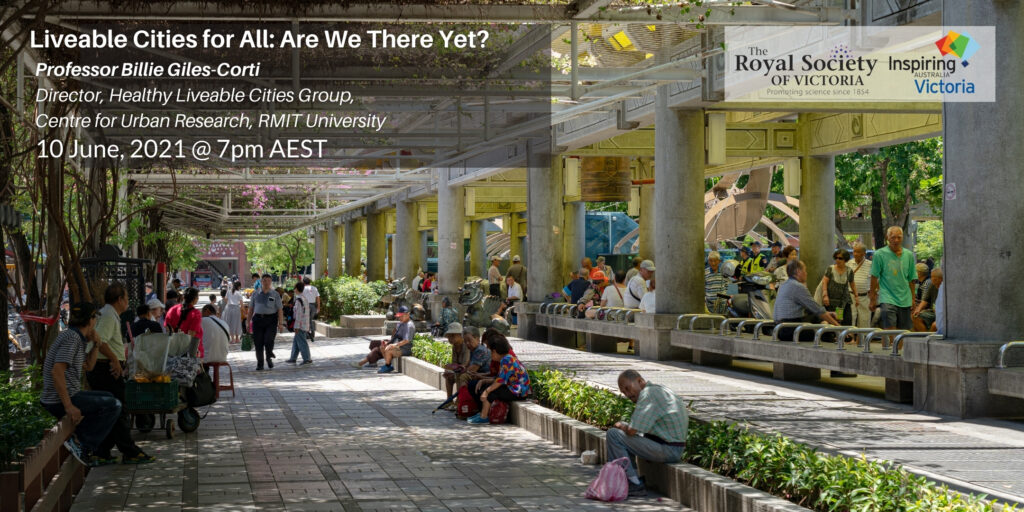 For many years, Melbourne has dined out on being recognised by The Economist as "the most liveable city in the world;" and is now second to Vienna. While this global recognition is a source of great pride and an excellent marketing tool – is this measure of "liveable" fit for purpose, when considering the residents of Melbourne?
Drawing on almost a decade of research, Professor Billie Giles-Corti will consider:
What is a liveable city?
How are we measuring liveability?
Are we creating liveable cities in Australia for all?
If not, why not?
And perhaps most importantly, why our definition of and support for "liveability" is important if we are concerned about creating cities that facilitate healthy and sustainable lifestyles that support both individual and planetary health.
About the Speaker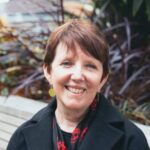 Professor Billie Giles-Corti is a Distinguished Professor at RMIT University and Director of the Healthy Liveable Cities Research Group.
She is a National Health and Medical Research Council (NHMRC) Senior Principal Research Fellow and directs the Centre for Urban Research's Healthy Liveable Cities Research Group at RMIT's Centre for Urban Research. Prior to joining RMIT in 2017, she was a Redmond Barry Distinguished Professor at the University of Melbourne and Director of the McCaughey VicHealth Community Wellbeing Unit.
For over two decades, Billie and a multi-disciplinary research team have been studying the impact of the built environment on health and wellbeing. She currently leads an NHMRC Centre of Research Excellence in Healthy Liveable Communities established in 2014; which works closely with local, national and global policy-makers and practitioners. She is a Chief Investigator on the Australian Prevention Partnership Centre, responsible for working with sectors outside of health; and leads a National Liveability Study funded by TAPPC. She is also the Liveability Lead for The Clean Air and Urban Landscapes Hub, which is supported through funding from the Australian Government's National Environmental Science Programme and her team is currently mapping policy-relevant urban liveability indicators across all Australian capital cities.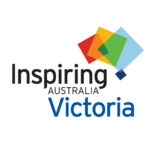 She has published over 300 articles, book chapters and reports, and by citations, is ranked in the top 1% of researchers in her field globally. She is an Honorary Fellow of both the Planning Institute of Australia and the Public Health Association, a Fulbright Scholar and in 2016, was awarded an NHMRC Elizabeth Blackburn Fellowship as the top ranked female fellow in public health in 2015. She is a member of the Victorian Office of the Government Architect Design Review Panel; and from 2003-2016 was a member of the Heart Foundation's National Physical Activity Committee (Chair 2007-2009).
Tickets are available below to participate in the webinar via Zoom and/or Eventbrite. RSV Members are prompted to enter their promotional code to access a member's ticket. Alternatively, you can watch along via Facebook Live at the appointed time without buying a ticket.