Australian Indigenous Astronomy: 65,000 Years of Science
A constant stream of emerging research is changing what we think we know about Aboriginal knowledge systems in Australia and the number of Aboriginal students studying astrophysics is rapidly growing. This lecture will introduce you to one of these students, Kamilaroi woman and astrophysics student Krystal De Napoli, and the research she and Dr Duane Hamacher are conducting with other Aboriginal researchers on topics ranging from Moon haloes, Sun Dogs, and supernovae to the antiquity of deep time oral traditions based on astronomical and geological evidence – even the official naming of Aboriginal stars by the IAU. This talk will explore the many ways in which Indigenous Australians encoded scientific information in their knowledge systems and some of the ways in which they pass this knowledge to successive generations.
After the talk, join us to celebrate the launch of the new Monash STEM Network, and take a look at the night sky with fresh eyes through the telescopes set up by the Monash School of Physics and Astronomy.
About the speakers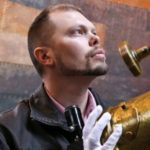 Dr Duane Hamacher is an astronomer and Senior Research Fellow in the Monash Indigenous Studies Centre and an Adjunct Fellow in astrophysics at the University of Southern Queensland. He works closely with Indigenous elders and communities across Australia, Southeast Asia, the South Pacific, and Central America to learn about their astronomical knowledge and traditions.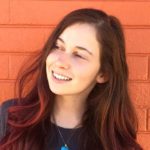 Krystal De Napoli is a Kamilaroi woman undertaking an undergraduate degree in astrophysics at Monash University. In 2018 she is commencing a cadetship with the CSIRO's Data61 team, and is working closely with Dr Duane Hamacher and Indigenous Elders in their research into Indigenous astronomical traditions.
THE MONASH STEM NETWORK:
This event is generously hosted by Monash University in support of a new Monash STEM Network, to be convened by the new Monash Tech School. This exciting new School brings 21st century learning modes and environments to the network of local secondary schools, and also acts as a "Science and Innovation Hub" for the Victorian Inspiring Australia program.
Proceeds from the evening will be directed to building an open and inclusive new community program for people of all ages and cultural backgrounds in Melbourne's eastern metropolitan region to engage with exciting new skills and emerging knowledge in Science, Technology, Engineering and Mathematics (STEM).