Art and Life in Earth's Chemical Reactor

Speakers:
Professor Uta Wille
Head, Wille Group, Bio21 Molecular Science & Biotechnology Institute
Professor Chemistry & Associate Dean of Undergraduate Programs, Faculty of Science, The University of Melbourne
Dr Caroline Kyi
Art Conservator
The Earth's environment is a gigantic chemical reactor – chemistry occurs constantly around all of us, fuelled by the sun during the day. Over the past century air pollution, including increasing amounts of greenhouse gas emissions, have become a major concern to society, impacting on humans, other animals, plants – and artwork.
The issues surrounding the conservation of cultural heritage in built environments are complex in their significance, and in their mechanisms. Unfortunately, unlike the conservation of cultural heritage that occupies the vast halls of galleries and museums, the discussion of ways to investigate and address these complexities are rarely held regarding public artworks, most of which are displayed outdoors and in the elements.
Join Uta Wille for a brief overview of fundamental principles of atmospheric chemistry and to receive results from recent work on the oxidative damage of biological molecules by environmental pollutants nitrogen dioxide and ozone. Using the conservation of the Keith Haring Mural in Collingwood Melbourne as a case study, Caroline Kyi will then examine how an appreciation of the cultural, social and art historical significance of the Mural and an understanding of the free radical-driven mechanisms of paint degradation are expected to combine in responding to the informed, long-term conservation of both the materiality and significance of a public art work.
About the speakers: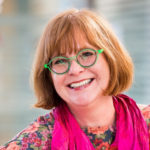 Professor Uta Wille graduated with her Ph.D. in Chemistry at the University of Kiel, Germany, which was followed by a Habilitation in Organic Chemistry at the same institution in 1999 and a postdoc in Basel, Switzerland, from 1997-1998. In the same year, she was appointed as Privatdozent at the University of Kiel and was invited in 2000 as a Visiting Fellow in the School of Chemistry at The University of Melbourne. In January 2003, Uta Wille moved permanently to Australia, where she was appointed as a Lecturer in the School of Chemistry at The University of Melbourne. In 2006, she was promoted to Senior Lecturer, in 2011 to Associate Professor and Reader and in 2019 to Professor (the second female Professor in the School of Chemistry at Melbourne University). Her research program targets the chemistry of reactive intermediates by merging radicals of atmospheric importance with organic and bio-organic chemistry.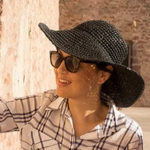 Dr Caroline Kyi is a specialist wall paintings conservator with over 20 years of local and international experience as a conservator and conservation scientist. Caroline has worked in the higher education, cultural and commercial sectors on moveable and immoveable cultural heritage. She trained as a conservator in London and has a PhD in chemistry (the application of free radical chemistry in the control of biodeterioration of cultural heritage). Her practical and technical skills in project management, materials analysis and research and development of conservation interventions have seen her working on wide range of significant local and international sites and objects, including the Keith Haring Mural in Collingwood for Creative Victoria and Collingwood Arts Precinct – recently awarded a Living Heritage grant for conservation works. Specific research interests include the bio-deterioration of cultural materials, the testing of materials for conservation applications and monitoring of cultural heritage as a measure in preventive conservation.
Detail of "Keith Haring en Pisa" by jandresg is licensed under CC BY-NC-SA 2.0