Forensic Science: Fact vs Fiction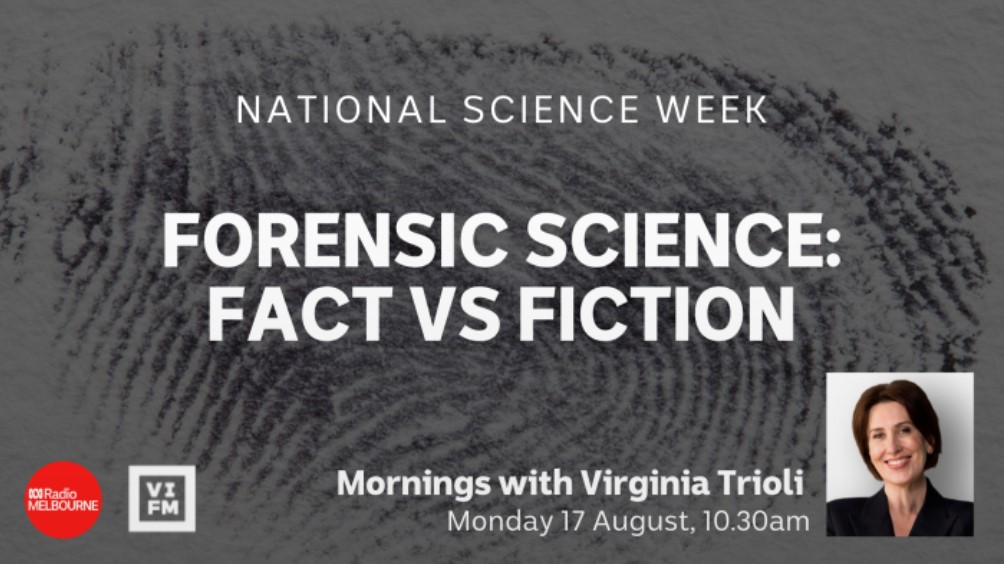 We all cheer when the forensic scientist cracks the television murder case but how does the screen science stack up against the real thing?
Join Virginia Trioli, presenter on Mornings for ABC Radio Melbourne along with forensic specialists Dr Richard Bassed and Professor David Ranson, as they put fictional forensics under the microscope.
As part of National Science Week, ABC Melbourne brings you Fact vs Fiction, a special streamed event in partnership with the Victorian Institute of Forensic Medicine. Both guests have been instrumental in identifying victims of disasters in some of the world's most traumatic events including the 2004 Boxing Day Tsunami, the MH17 Ukraine plane crash, the war in Bosnia, and Victoria's Black Saturday bushfires.
Together they'll compare the tools and techniques we see on our screens with the true world of forensic science.
You can have your questions answered by being part of this live event, Monday 17 August at 10.30am on ABC Radio Melbourne, on-air or streamed live on the ABC Melbourne and Royal Society of Victoria Facebook pages.