Gene Tree Project – Music on the Evolution of Species
A special commemorative event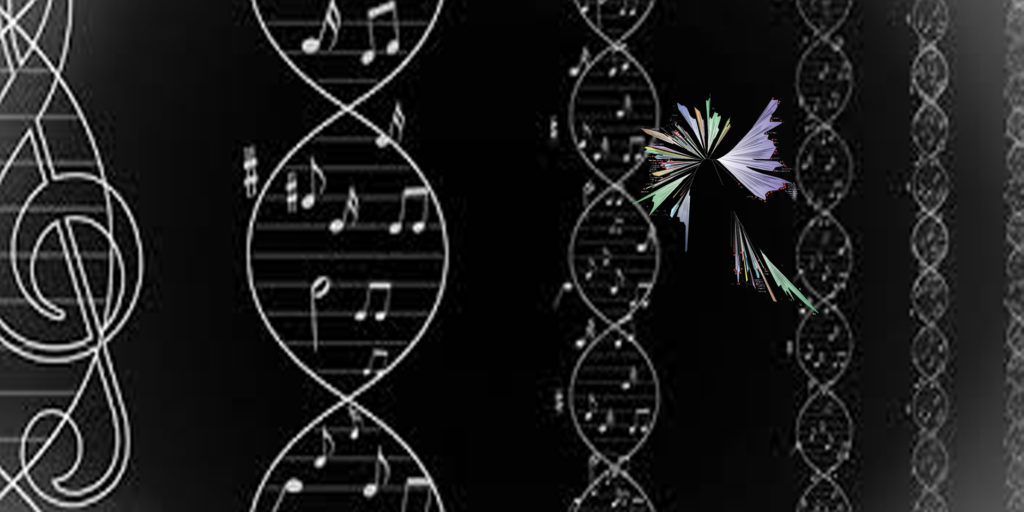 It has been 160 years since Charles Darwin first published 'On the Origin of Species,' detailing the amazing ability of living things to evolve through natural selection. Today, human activities and Earth's rapidly changing climate require that species adapt and evolve at an unprecedented rate in order to survive a great ecological disruption.
What genetic tools are available to enable species to evolve? Which species are most at risk? How can we avoid a collapse in biodiversity, and what can humans do to help?
Join us to celebrate the anniversary of Darwin's accomplishment for this very special participatory event, held in the 160-year old facilities of the Royal Society of Victoria, combining live music performance and discussion on the convergence of science and music, and the potential for species to evolve and adapt in a time of changing climate.
This one-off event showcases the important research conducted by Melbourne scientists, along with cutting edge musicians and new music of artists drawing their inspiration and musical vocabulary from climate science. Comprising a quintet of some of Australia's leading musicians in an idiom-bending mix of live jazz, improvisation and contemporary classical, the Gene Tree Project sonically explore climate change science, and 're-tell' the story of the peppered moth. The original music draws upon aspects of evolutionary biology and species adaptation in response to changes in climate, and to themes of adaptation, extinction and resilience.
Performers: Gene Tree Project Quintet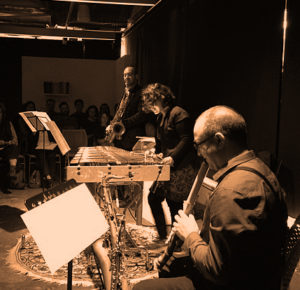 Gene Tree Project quintet are Elissa Goodrich (composer / vibraphone), Adam Simmons (saxophones / shakuhachi / bass clarinet), Gideon Brazil (saxophones / flute), Elliott Folvig (electric guitar) and Tamara Murphy (double bass). These critically acclaimed Melbourne-based musicians perform, compose and tour both within Australia and internationally in various contemporary jazz, experimental and ensembles and multi-artform projects.
Gene Tree Project was originally supported by City of Melbourne/Creative Spaces – Artist-in-residency Culture_Lab14, Creative Victoria and Australia Council for the Arts (2016).
Speakers: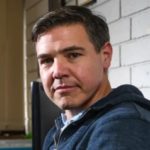 Professor Andrew Pask is a geneticist in the School of BioSciences at the University of Melbourne. His research focuses on Evolution, Development and Reproduction, using marsupial, mouse and human models.
Andrew's lab recently sequenced the genome of the extinct thylacine and is using this data to understand more about the biology of this unique marsupial predator. The Pask lab is also developing methods to examine the possibility of de-extinction for this species as well as tools to help preserve and conserve current threatened and endangered marsupial species.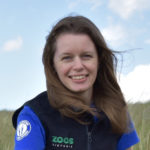 Dr Amy Coetsee is a Threatened Species Biologist at Zoos Victoria, where she works on the Eastern Barred Bandicoot. Focussing on habitat requirements, threat mitigation and island releases, Amy's work has contributed to this marsupial being well on its way to recovery.
Amy is passionate about conservation, actively engaging communities to care for threatened species and fight their extinction, and to inspire students to uphold Zoos Victoria's commitment that no Victorian terrestrial vertebrate species will go extinct.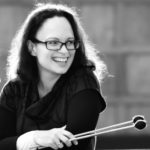 Ms Elissa Goodrich is a musician (percussionist), sound artist & composer. She records & performs in contemporary classical, jazz & pop groups and also works in independent theatre & dance. A Victorian College of the Arts graduate and University of Melbourne Masters postgraduate, Elissa's sound-art works have played numerous Australian and international festivals.
In 2016 Elissa founded the Gene Tree Project researching and composing new music in collaboration with evolutionary biologist Dr Anna Syme and Nadja Kostich (dramaturg), and is currently composing a large-scale work 'Gene Tree: Listen.Now.Again.' in partnership with St Martin's Youth Performing Arts Centre and with a composer's commission from APRA AMCOS Art Music Fund 2018.