Energy Storage for a Sustainable Environment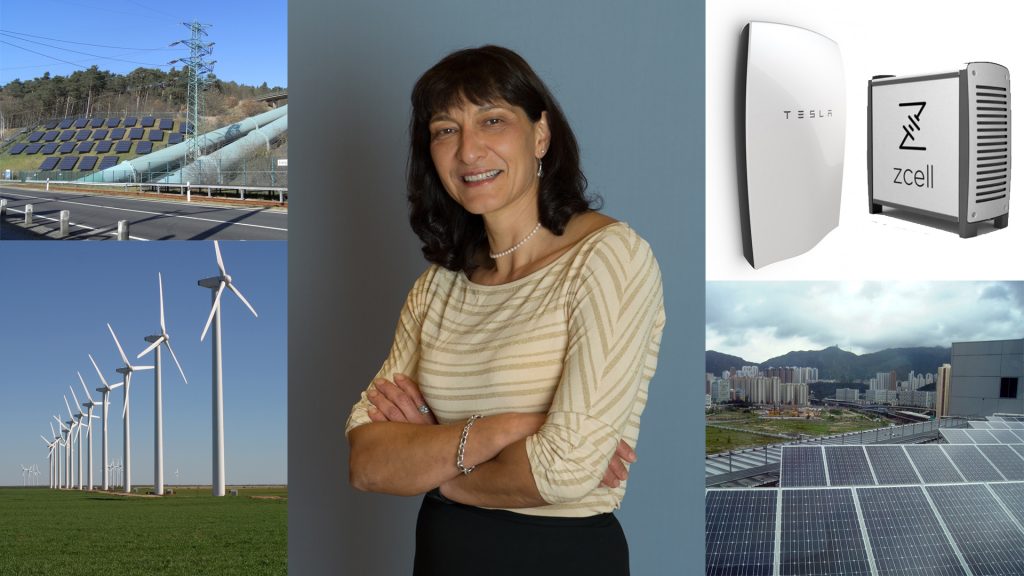 Professor Maria Forsyth
Alfred Deakin Professor, Australian Laureate Fellow
Deputy Director
Institute for Frontier Materials, Deakin University
Our reliance on fossil fuels must be constrained in the years ahead. The impact on our environment including the air we breathe, the temperatures we feel and the destruction of our natural heritage is clear and now, more than ever, we have the power to change the way we generate and use energy.
Renewable energy including solar, wind and wave sources are available today at competitive prices. However, our ability to use these sources around the clock relies on our ability to store energy when the sun doesn't shine and the wind doesn't blow.
Battery technologies already have revolutionised our lives through our use of portable electronics. It's now time to further develop these technologies to revolutionise the way we use renewables. Join Maria Forsyth to learn of new developments in energy storage and the science and technology breakthroughs that will support its broader implementation.
About the Speaker:
Australian Laureate Fellow, Professor Maria Forsyth is a Materials Scientist who has made major contributions to the research and development of novel materials that enable safer, higher performance battery technologies. She has been one of the leaders of the Australian Centre of Excellence in Electromaterials Science (ACES) since its inception over a decade ago and leads a team at Deakin University working on materials that can control ion and electron transport with applications in vast fields, from large scale energy generation and storage, to biocompatible devices and to control degradation of metal structures. Prof. Forsyth is a Fellow of the Australian Academy of Sciences.