Coastal Resilience: How Landforms Cope with Changing Waves and Rising Seas
The 2021 Howitt Lecture
Presented in partnership with the Geological Society of Australia (Victoria Division).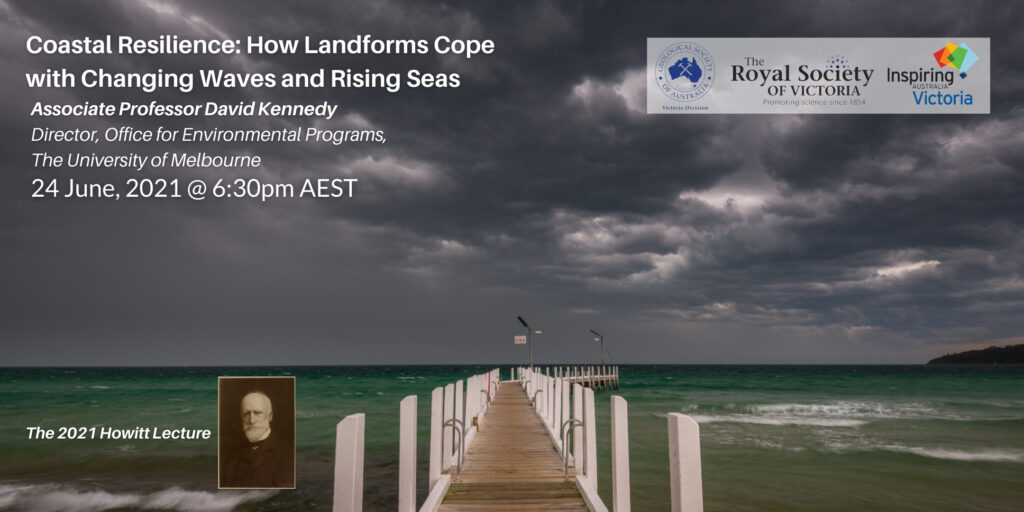 Our coast is a dynamic system. As the protective boundary between the land and sea it absorbs the constant energy it receives from waves and tides and in doing so creates the landforms on which people recreate and build. The forms we see on the coast today are the result of each interaction waves have with the seabed, averaged over timescales of centuries to millennia.
To predict how the coast will look in a future dominated by climate change it is critical to understand the unique local conditions that have combined to give us the forms we see today. This talk will explore how some of Victoria's iconic coasts have developed, from 90-mile Beach to Western Port and the 12 Apostles, and what their future may hold. There are no easy solutions, however by acknowledging the natural processes and especially sediment dynamics that shape the coast, we can plan a way forward.
About the Speaker: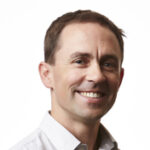 Associate Professor David Kennedy is a coastal geomorphologist who specialises on the impacts of climate change, storms, tsunami and sea level rise on coastal landforms, particularly coral reefs and islands, rocky shorelines (cliffs and shore platforms) and estuaries. Surveying using total stations and remote sensing (eg. LiDAR) technologies are central to his research, which is combined with sedimentological and geochronological methodologies as well as real time measurement of wave and tidal processes.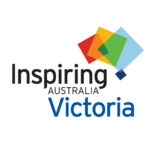 David's research is based in the Pacific Islands and Australasia as well as in the Caribbean. He currently holds several elected positions chairing research working groups for the International Association of Geomorphologists and the International Quaternary Association. He co-leads the Victorian Coastal Monitoring Project, a multi-agency group commissioning citizen scientists to produce 3D models that precisely measure shoreline change, which was the recipient of the 2020 Eureka Prize for Innovation in Citizen Science. He is the Director of the University of Melbourne's Office for Environmental Programs.
Tickets are available below to participate in the webinar via Zoom and/or Eventbrite. RSV and GSAV Members are prompted to enter their "promo code" to access a member's ticket. Alternatively, you can watch along via Facebook Live at the appointed time without buying a ticket.