Dr Samintha Perera wins the 2016 Phillip Law Postdoctoral Prize for the Physical Sciences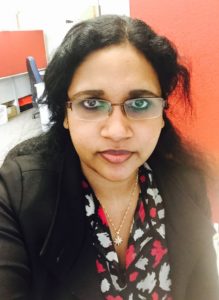 Warmest congratulations to Dr Samintha Perera, this year's winner of the Phillip Law Postdoctoral Prize for the Physical Sciences!
"Dr Perera's postdoctoral achievements have been most impressive," said RSV Science Program Chair, Professor Sandra Rees. "This year was an intensely competitive field of applications and a particular challenge for our assessors, so Samintha can be very pleased indeed with her selection."
Dr Perera was awarded her PhD in Civil Engineering from Monash University in 2012 and has since been engaged as a Post-Doctoral Research Fellow, Research Assistant and ARC DECRA Fellow with the Monash Faculty of Engineering. Her postdoctoral achievements include a Discovery Early Career Research Award from the Australian Research Council (2012), a Best Thesis Award from the Monash Civil Engineering Department (2013), the Ken Hunt Award for Best PhD Thesis from the Monash Engineering Faculty (2013), the Mollie Holman Doctoral Medal for Monash University's Best PhD Thesis (2013), the ROCHA Medal for a world's best PhD Thesis in Rock Mechanics from ISRM (2014), a Monash Civil Engineering Department Early Career Researcher Award (2015) and the Monash Engineering Women's Leadership Award (2015).
Her research specialisations and interests incorporate rock mechanics, coal mining and "slop stability," CO2 sequestration and unconventional oil and gas extractions. To date, Dr Perera has over 60 publications in highly regarded international journals and monographs and is an associate editor of International Journals of Natural Gas Science and Engineering and Geomechanics and Geophysics for Geo-Energy and Geo-Resources.
Dr Perera recently joined the University of Melbourne's Department of Infrastructure Engineering as a Lecturer in Geomechanics, and will deliver a lecture to a meeting of the Society on 27 October, addressing the topic Carbon Sequestration – are Deep Coal Seams the Answer? The Society's ordinary meetings are public lectures open to all members of the community (please register your attendance via the link).
About the Prize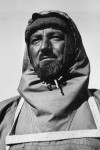 This award was made possible by the generous bequest to the Society from the estate of the late Dr Phillip Garth Law AC.  The award is given for excellence in scientific research by an early career researcher in the physical sciences. The award is open to suitably qualified post-doctoral candidates with a PhD degree from a Victorian university in the area of the Physical Sciences, which include Astronomy, Astrophysics, Chemistry, Mathematics, Physics, all branches of Engineering, and related sciences.
Dr Law was an erstwhile President of the Royal Society of Victoria and, as Director of the Australian Antarctic Division, made a significant contribution to exploration of and the establishment of Australian research bases on the planet's southernmost continent.