The RSV Building is Closed for the Remainder of 2020
As the COVID-19 situation continues to evolve globally, we wish to provide our members, tenants, partners and clients with an update on the steps our Society is taking to minimise disruption to our operations and enduring mission to promote science, the work of scientists and the scientific literacy of the Victorian community. We understand that this is an uncertain time for all, and we would like to reassure you of our preparedness and commitment to maintaining our various programs in these constrained circumstances.
At this time we have decided to close our building in the Melbourne CBD. This means our premises will be unavailable for meetings and events until the end of 2020, subject to further assessment of the pandemic situation. 
Meanwhile, we have taken the following proactive steps to support the health and wellbeing of our employees and sustain the continued operations of our enterprise:
We continue to follow guidance and advice from relevant government bodies and their medical experts.
RSV staff were instructed to commence arrangements to work from home on Monday, 16 March. We are now finalising that transition and taking necessary precautions to keep our people as well as possible.
All Council and Committee meetings will be held as virtual meetings.
Current and future RSV events have either been cancelled, postponed or moved to a webinar format. Details of upcoming online meetings/lectures are available from our events page.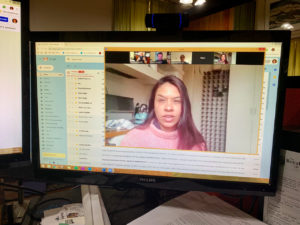 We are in contact with our partners in Commonwealth and State departments concerning the delivery of the Inspiring Victoria program in 2020; we have already redirected our energies to plan an online science engagement program this year, and hope to secure the resources to support delivery very soon.
We remain open and committed to our programs, if not physically present at our historic headquarters. Membership and general enquiries should be directed to [email protected] – if you would like to communicate over the phone, please be sure to include your number for a call back from one of our staff members.