Transforming Melbourne for a Resilient Future – Walking Tour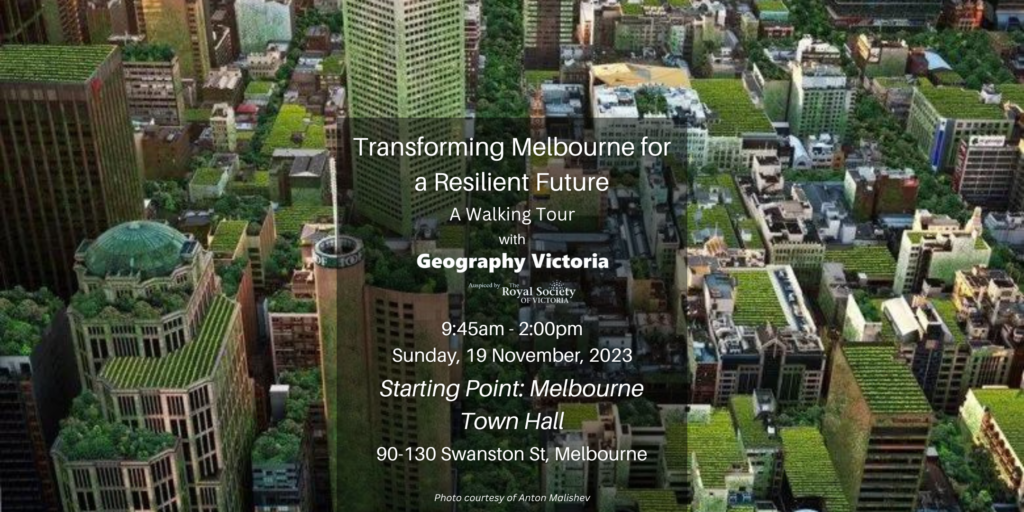 Discover how Melbourne is adapting to climate change and is a global leader on climate action and sustainability.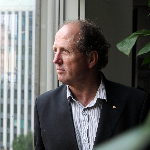 Join Geography Victoria and the City of Melbourne's architect and urban designer, Professor Rob Adams AM, to explore the city and discover the greening and infrastructure adapting Melbourne to the impacts of climate change.
Rob has played a key role in transforming the city of Melbourne into a world-leading example of best practice in urban design. He was instrumental in writing and implementing the first comprehensive urban design strategy for central Melbourne. It aimed to create a vibrant and well-populated central city, profiting from the city's multi-mode transport system. The strategy also included enlivening laneways for retail and hospitality uses and installing new lighting, street furniture, tree planting and bluestone paving.
Rob recognises the challenges of a changing climate. He believes we can change our cities, and this is not as hard as it is made out to be, but we need to start doing it now if we are meet the significant challenges our cities face.
This is a walking tour, expect to walk up to 10,000 steps.
Under 18s are welcome, and need to be accompanied by an adult.
Start time: 9.45am at the Melbourne Town Hall (Swanston Street entrance) for a 10.00am start.
Light lunch, tea and coffee are provided at the conclusion of the walk (if you have special dietary requirements, please BYO lunch).
Lunch will be at the Royal Society of Victoria, 8 La Trobe Street, Melbourne.