STEM & Society: Biodiversity Conservation & Recovery
A public presentation by the Parliament of Victoria with the Royal Society of Victoria and the Victorian Parliamentarians for STEM for World Environment Day.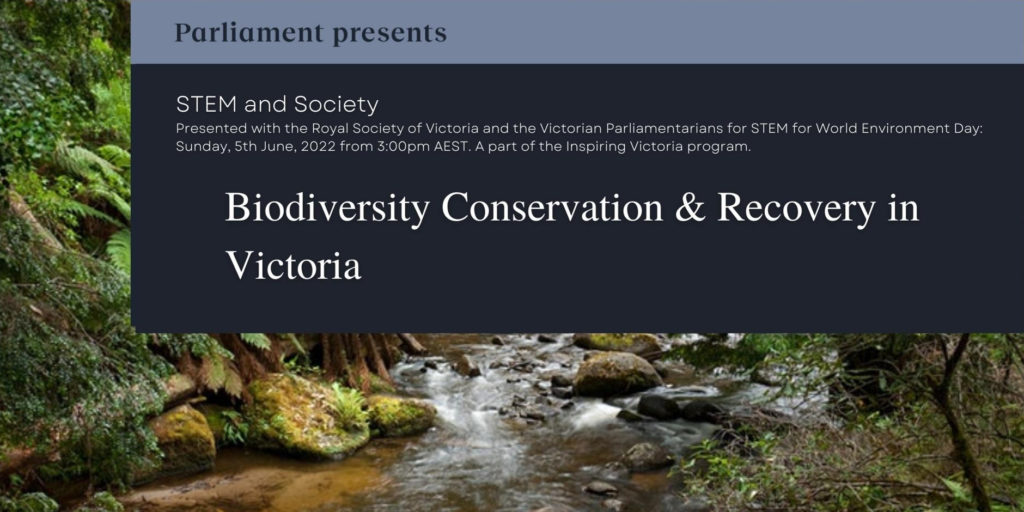 There is nothing more important to humanity's continued existence than sustaining a healthy natural environment. Yet despite efforts in recent decades, many native plant and animal species remain under threat as Victoria's biodiversity continues to decline.
Governments are good at creating legislation, setting goals and formulating policies to achieve them – this is their core role. But with a problem as big as the survival of the natural world against the continued loss of habitat, species overexploitation, ecosystem pollution, spread of disease and invasive species, and the impacts of climate change, we will need all sectors of our society to prioritise and commit to protecting and recovering our biodiversity in partnership. Each of us have a role to play; we just need to define and align these to gain the best outcomes from available resources.
This World Environment Day, join leaders from across four sectors of Victorian society – government, industry, community and academia – who will provide their perspectives on protecting and recovering Victoria's biodiversity. We will explore:
initiatives within the private sector to invest in and protect natural systems;
opportunities for First Nations peoples to restore relationships with Country as a feature of cultural landscape management and the unfolding process of reconciliation and decolonisation;
and, a range of tried and tested, science-based interventions and investment tools to guide and resource local people in restoring ecological health to Victorian regions.

Most importantly, we will discuss how these can all integrate to meet the goals set out in Biodiversity 2037, Victoria's ambitious plan to stop the decline of our biodiversity and ensure that our natural environment is healthy, valued and actively cared for by everyone.
Speakers:

Ms Fern Hames FRSV, Director, Arthur Rylah Institute for Environmental Research (Department of Environment, Land, Water and Planning)
Mr Damein Bell FRSV, Atlantic Fellow and previously CEO, Gunditj Mirring Traditional Owners Aboriginal Corporation
Ms Judith Downes FRSV, Chair, Bank Australia, immediate past Chair of the Global Alliance for Banking on Values Governing Board Forum, and a Director for ImpediMed
Professor Brendan Wintle FRSV, Conservation Ecologist and previously Director, Threatened Species Recovery Hub, The University of Melbourne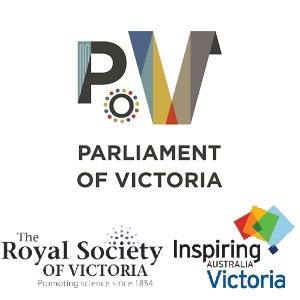 Please note: this public discussion will be livestreamed via Facebook Live on the pages of the Parliament of Victoria and the Royal Society of Victoria; please tune in at 3:00PM AEST on Sunday, 5th June to follow the broadcast and submit your questions for the panel.
Members of the Royal Society of Victoria are also warmly invited to join the audience at Parliament House, in-person at Queens' Hall; numbers are strictly limited, so please book early using the ticketing window below to avoid disappointment. The ticket option will only be available once your members' promo/access code has been entered. Please contact the Society if you are unsure of your code. If you are not a member, but would like to join the Society, please refer to our membership page.