Surviving the Journey: Protecting Astronauts from Space Radiation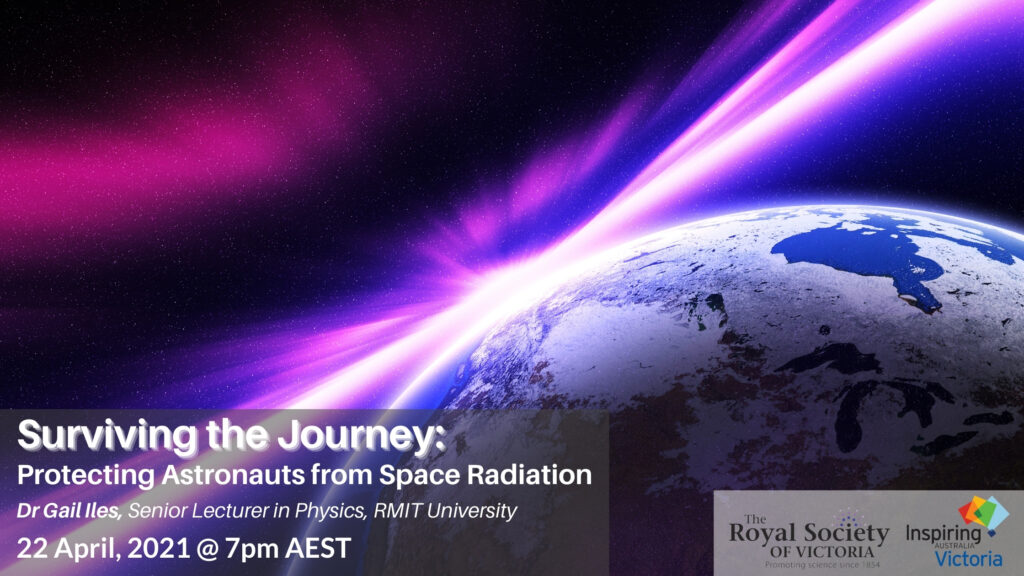 The Artemis program will send the first woman and the next man to the South Pole of the Moon as soon as 2024. With the exception of the Apollo astronauts, all astronauts have thus far lived in Low Earth Orbit, still benefiting from the protection of the Earth's magnetic field, which shields all life on our planet from damaging cosmic and solar radiation. In lunar orbit, on the lunar surface, and during the 9-month trip required to get to Mars, the radiation environment is significantly different and brings associated health risks.
Join Dr Gail Iles to discuss the types of radiation found in space, current methods for protecting astronauts against that radiation, and highlight emerging technologies which will need to be employed on future human spaceflight missions to the Moon, Mars and beyond.
About the Speaker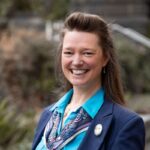 Dr Gail Iles is a Senior Lecturer in Physics at RMIT University, and Program Coordinator of the University's new BSc (Space Science).  After gaining a PhD in experimental physics from Leicester University in England, Gail began her scientific career with the European Space Agency in France, where she researched the properties of materials on board the 'vomit comet' – a role that saw her complete over 500 parabolas in the A300 "Zero-G" Airbus. From there she became an astronaut instructor at the European Astronaut Centre training ISS Expedition crew members how to operate equipment in the Columbus laboratory.
In 2014 Gail moved to Australia to work at the Australian Nuclear Science & Technology Organisation, transferring to RMIT in 2017. Her current research interests include microgravity experiments, neutron and x-ray characterisation and instrumentation design. Gail is a Fellow of the Australian Institute of Physics and the Science Correspondent on the 3AW Neil Mitchell radio show.
Tickets are available below to participate in the webinar via Zoom and/or Eventbrite. RSV Members are prompted to enter their promotional code to access a member's ticket. Alternatively, you can watch along via Facebook Live at the appointed time without buying a ticket.