The Science in Modernising the Regional Forest Agreements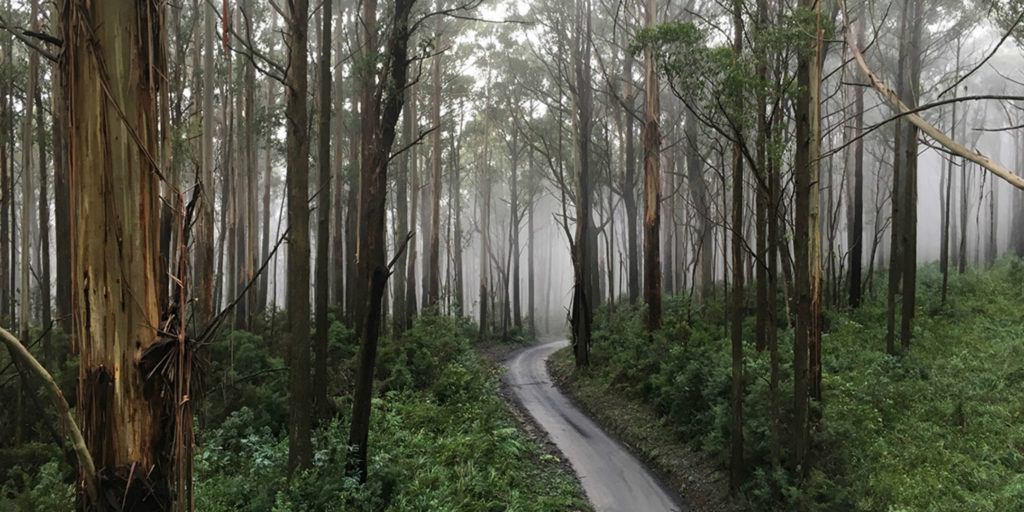 **Event booked out – please join the livestream at https://www.facebook.com/royalsocietyvictoria/ (commencing at approximately 1.30pm on the day). We encourage questions regarding the science in the comments section; DELWP intends to consult with the relevant scientists in providing answers to common questions on their Regional Forest Agreements website.
Over the next four years, the Victorian Government will be partnering with Traditional Owners, and engaging with Victorian communities and stakeholders, to inform the modernisation of Victoria's Regional Forest Agreements (RFAs) and the forest management system they accredit.
The Victorian Government is investing in science and data to better understand the range of forest values in Victoria and the systems and processes which underpin forest management planning and decision making.
Join us for the first in a series of public lectures to hear from scientific experts leading the assessment of Victoria's public forest values. Speakers will include:
Dr Rebecca Ford
Understanding community values in Victoria's public forests
Dr Rebecca Ford is a Senior Research Fellow at the University of Melbourne, concerned with social dimensions of forest and fire policy and management. She draws on psychological and interdisciplinary frameworks to study people and their interactions with forests and forest management by observing aspects such as values, experience, public acceptability, institutions and decision-making. Building on an earlier career in forest policy, including RFAs, her research is based in long term engagement with environmental managers.
Dr Ford and her colleagues have investigated community values of forests, including their natural, experiential, recreational, productive and cultural attributes. Through large scale surveys of the general public, they have identified the relative importance placed on these values and have explored links between values and the public acceptability of management practices. These findings will help to structure RFA community values assessments and to identify gaps in existing information. This will contribute to the design of assessments and community engagement that incorporate values of the public in modernised RFAs.
Dr Lindy Lumsden
Landscape Scale Species Surveys
Dr Lindy Lumsden is a Principal Research Scientist and Section Leader of the Wildlife Ecology Section of the Arthur Rylah Institute, DELWP's biodiversity research institute. She has been leading DELWP's research on improving understanding of threatened species distribution and relative abundance in relation to timber harvesting since 2012 with a focus on Leadbeater's Possum, Greater Glider and Long-footed Potoroos. She provided scientific input into the Leadbeater's Possum Advisory Group process and has been leading the implementation of research recommendations from that process. She is currently leading the Landscape Scale Surveys for the RFA renewal process and had a key role in designing the Pre-harvest surveys for threatened species.
Dr Lumsden will outline the plan for undertaking Landscape Scale Surveys, including the priority species to be surveyed, the survey rationale and design, and the techniques to be used.
Dr Graeme Newell
Habitat Distribution Modelling
Dr Graeme Newell taught physiology at Deakin University for nine years, where he also completed his PhD on the effects of the forest disease cinnamon fungus on habitats of native mammal fauna. He later held a post-doctoral fellowship with the CSIRO/Co-operative Research Centre for Tropical Ecology & Management. During this time he studied the effects of habitat loss upon the rare, arboreal Lumholtz's Tree-Kangaroo Dendrolagus lumholtzi in tropical rainforest. He has been employed as a research scientist with DELWP at the Arthur Rylah Institute since 1997, and he is currently the program leader for large team of ecologist, modellers, and software developers.
In recent years Dr Newell has been involved in the development of new datasets for Government agencies on the distribution, type and condition of native vegetation, the distribution of both common and rare native plant and animal species, landscape connectivity, modelling the potential impacts of climate change on biota, and developing integrated tools for conservation planning, prioritisation and management.
Associate Professor Craig Nitschke
Mapping rainforest and old growth forest using aerial laser scanning
Associate Professor Nitschke is a forest and landscape ecologist with the University of Melbourne. His research focuses on the impacts of management, disturbance and climate on forest ecosystems, adaptation to climate change and the sustainable management of forests.
He will present on the use of aerial laser scanning and modelling techniques for accurately mapping rainforest and structurally mature (old growth) forests in Victoria.