Victoria's Regional Forest Agreements: Conservation of Biological Diversity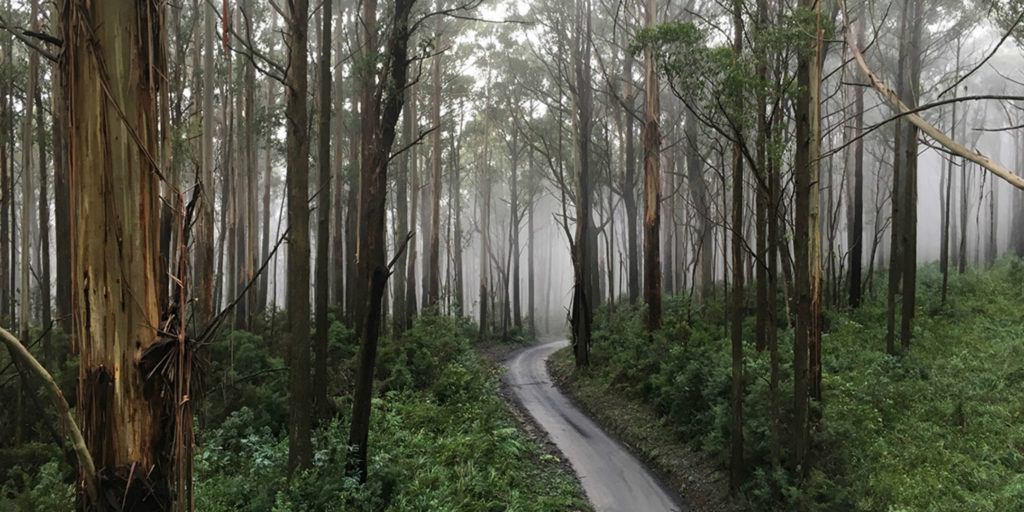 *Livestream available from about 1:30pm on the day from the Royal Society of Victoria's Facebook site: https://www.facebook.com/royalsocietyvictoria/ *
Join us for the second in this series of public lectures presented with the Department of Environment, Land, Water and Planning, looking at the scientific evidence base informing the modernisation of Victoria's Regional Forest Agreements.
Over the next four years, the Victorian Government will be partnering with Traditional Owners, and engaging with Victorian communities and stakeholders, to inform the modernisation of Victoria's Regional Forest Agreements (RFAs) and the forest management system they accredit.
The Victorian Government is investing in science and data to better understand the range of forest values in Victoria and the systems and processes which underpin forest management planning and decision making.
Hear from scientific experts leading the assessment of Victoria's public forest values. Speakers will include:
Professor David Lindenmayer
New insights into ecology, dynamics and management of ash-type eucalypt forests based on long-term research

David Lindenmayer is a Professor of Ecology and Conservation Biology at the Australian National University's Fenner School of Environment and Society. He has published over 740 peer-reviewed scientific papers, and 45 books on a wide range of topics associated with forestry, woodlands, wildlife and biodiversity conservation and ecologically sustainable natural resource management. His areas of expertise also include environmental management, forestry management and environment, terrestrial ecology, wildlife and habitat management, environmental monitoring, forestry fire management, natural resource management, zoology and forestry sciences, with a particular focus on the endangered Leadbeater's possum. His work on wildlife conservation and biodiversity has, for many years, led world research in this area. Lindenmayer's conservation and biodiversity research has been recognised through numerous awards, including the Eureka Science Prize (twice), the Whitely Award (11 times), the Australian Natural History Medallion by the Field Naturalists Club of Victoria, and the Whittaker Medal from the Ecological Society of America. He was appointed an Officer of the Order of Australia (AO) "for distinguished service to conservation and the environment in the field of landscape ecology, to tertiary education, and to professional organisations."
Professor Simon Jones
DELWP-RMIT: a decade of remote sensing science supporting forest policy

Simon Jones is the Professor of Remote Sensing at RMIT University in Melbourne, Australia. He has over 24 years' experience in the earth observation of terrestrial ecosystems and has held previous scientific appointments with the University of Melbourne and the European Commission Joint Research Centre.
Dr Emma Razeng and Dr Peter Kriesner
Forest fragmentation and genetic risk
Dr Emma Razeng is a research scientist at Monash University, working within the Persistence and Adaptation research team, led by Paul Sunnucks. Her research interests include conservation genetics, community ecology and dispersal ecology. Dr Razeng has recently completed her PhD, which focused on using using genetics to better understand evolution and population structure of aquatic insects in the Australian desert. She also has experience with on-the-ground conservation initiatives, having spent several years working in bushland management at the local government level.
Dr Peter Kriesner is a research scientist in genetics with environmental consultants cesar Australia and the University of Melbourne. His research interests include population ecology and symbiotic interactions involving insects, and he has a previous background in conservation and environmental policy development.
Emma and Peter are currently undertaking a broad ranging review of flora and fauna species native to Victoria. They are utilizing existing genetic and demographic data to assess population structure and connectivity, and the likely extent of genetic risk to populations that are isolated or fragmented. They will outline the purpose and aims of the current review, and discuss some of the findings to date.
Ms Vanessa Craigie
The Conservation Status Assessment Project – re-visiting threatened species in Victoria

Ms Vanessa Craigie is a Senior Policy Officer within the Threatened Species Policy section of DELWP's Biodiversity Division team. She has worked with threatened species and communities, notably native grassland ecosystems, for many years. She held the position of the Native Grassland Coordinator for Victoria, supported the Grassy Ecosystems Reference Group, and was a member of Technical Advisory Groups for the Victorian Volcanic Plans, Northern Plains and Gippsland grassy ecosystems. More recently she was involved in development of the Victorian Government's 2017 Biodiversity Plan. She leads the Conservation Assessment Project team, working with a wide range of threatened species experts both within and outside of government to re-assess the conservation status of all species that are currently considered to be threatened in Victoria, and represents Victoria on the National Common Assessment Method Working Group.
Ms Craigie will outline the background for the project, the Common Assessment Method for assessing all threatened species, and the process for undertaking Victorian assessments.