Explore Melbourne's Dynamic Coastline
A field trip organised by Geography Victoria and the Association of Bayside Municipalities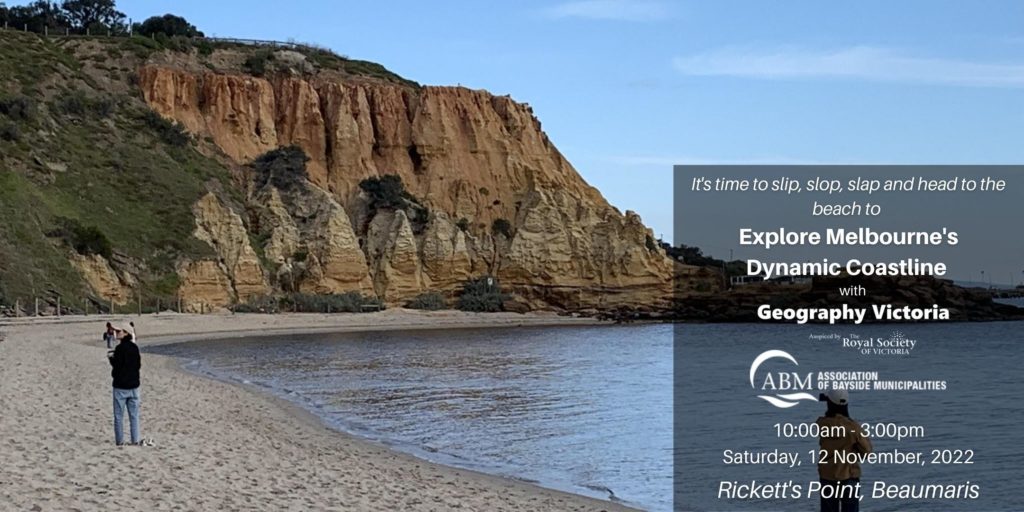 Port Phillip is a wonderland of coastal geomorphology, right on Melbourne's doorstep!
Join RSV President and coastal geomorphologist Rob Gell AM, fellow coastal geomorphologist Professor David Kennedy (Office for Environmental Programs, University of Melbourne), marine scientist Dr Rebecca Morris (National Centre for Coasts and Climate, University of Melbourne) and geologist Dr James Driscoll (Assistant Lecturer, Monash University) to explore the dynamic nature of the coast and marine environment – looking at evidence of historical changes on the coast, the geological landscapes that shape our foreshores and the bay, the impacts of climate change, storms and sea level rise on the marine and coastal environment, and more…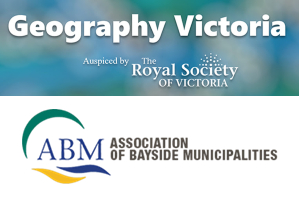 Our presenters will share the emerging science and practices changing the way the Bay is monitored and managed. This includes the use of cutting-edge technology, engaging citizen science and the use of nature-based methods of coastal protection.
There will be some walking (approximately 2 km).
Street parking is available at Rickett's Point (fees apply).
Lunch will be at the picnic tables at Rickett's Point – BYO or feel free to purchase from the Rickett's Point Beachside Café.
The afternoon will be spent at the beach/cliffs opposite Edward St, Sandringham (street parking available).
Maps, specific information for the day and fieldtrip notes will be provided following registration. Places are strictly limited – suitable for ages 12 and up.