**CANCELLED** Impact7 – Towards a Better Tomorow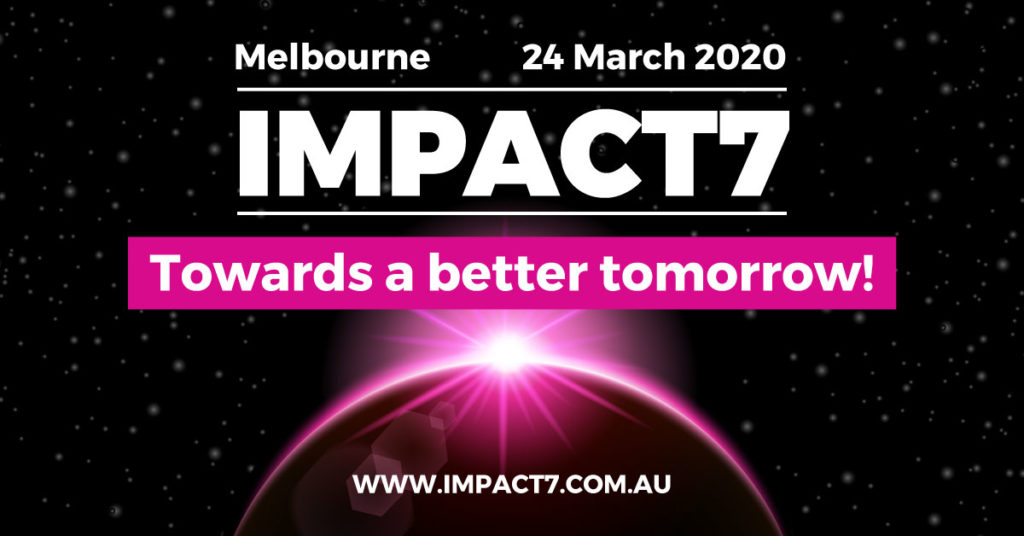 **Please be advised this event has been cancelled to minimise transmission of COVID-19 and undue pressure on the Victorian health system.**
Itching for a window on the future? Want to play your part in amplifying opportunities for a better tomorrow? Collectively we can build a better society, economy and environment. Attend IMPACT7 2020 to help empower solutions that are building the future we need.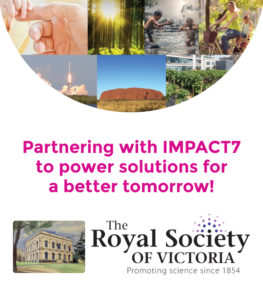 Short, 3-minute presentations by researchers and entrepreneurs will share how they are contributing to eradicating disease or poverty, ensuring the security of our food for generations, preserving our natural environment, or reinventing the future of our industries.
IMPACT Leaders across 7 impact areas – carbon, congestion, connectedness, integrity, productivity, scarcity and vitality – will discuss, question and guide.
An amazing opportunity to witness first-hand the cutting-edge research making a difference. You will hurt your head, make meaningful connections and leave with inspiration to burn!
The Royal Society of Victoria is proud to support IMPACT7 2020 as it helps create value by sharing stories, igniting connections and amplifying opportunities. Our members and friends can access a discounted ticket through use of the code I7-RSV.