Growing Tall Poppies – 2016 Symposium
Professional Development for Teachers of Physics, Science, and Careers (Certificate of Participation Provided). Extension and Leadership Development for Outstanding Students.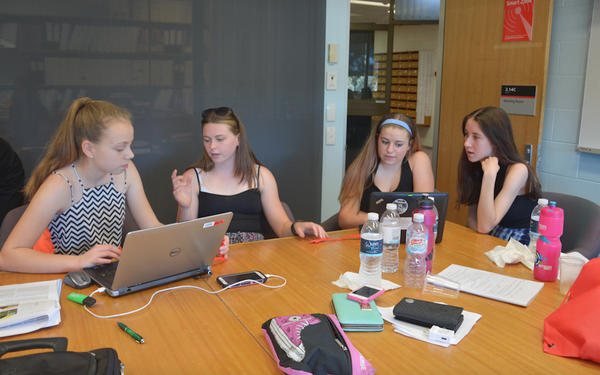 The 2016 Symposium will include the awarding of the Junior and Teacher Tall Poppies 2016 Awards, and professional development activities for all.
We will provide morning tea and lunch for participants.
We will have:
Leadership Workshops for the Teacher and Junior Tall Poppies Winners and
Professional Development for teachers and student alumni members.
Come and explore the historic Royal Society of Victoria and gain insight to its facilities and programme as a resource for science teachers and students.
Program Outline:
8.30 am     Registration – tea & coffee Burke & Wills Room
9.00 am     Welcome to RSV – Keynote: Jacqui Savage, Bioengineer & Founder of Medcorp Technologies
9.45 am     Awards Ceremony and induction for Junior and Teacher Tall Poppies 2016
10.30 am   Morning tea and networking
11.50 am
Leadership Workshop: Teacher Award Winners with Greg Flattley
Leadership Workshop: Junior Award Winners with Young Scientists Australia (Melbourne)
Workshop 1 – Making Physics Easy – a Year 10 program for teachers – hands on activities
Workshop 2 – An exercise in interdisciplinary science
1.15 pm   Lunch (provided)
               Networking and Displays
2.30 pm     Close
About Us:
The Growing Tall Poppies Science Partnership Program aims to increase the number of girls studying physics beyond year 10 and broadly to engage secondary students to study more sciences in Years 11 and 12.
We also coordinate the Victorian Award System to recognise and develop science teachers and students who want to champion science programs in their schools. We are honoured to present these awards at this year's symposium.
Physics is an enabling science for the progress of technology and biological advancement, yet it is the most affected by falling enrolments; especially among girls.  This in particular needs to be addressed to support increasing STEM workforce participation, career advancement and industry growth.
The express aim of the Program is to increase the number of girls who study the physical sciences to address the gender inequity in the uptake of physics and maths, subjects that empower career choice for individuals and transform outcomes for society. This troubling imbalance means we are not harnessing the STEM talent and potential of half our population to innovate for economic and social prosperity.
This is a public event, please register your attendance. Please book early, as places are strictly limited!