Keeping Melbourne Marvellous – People, Place & Environment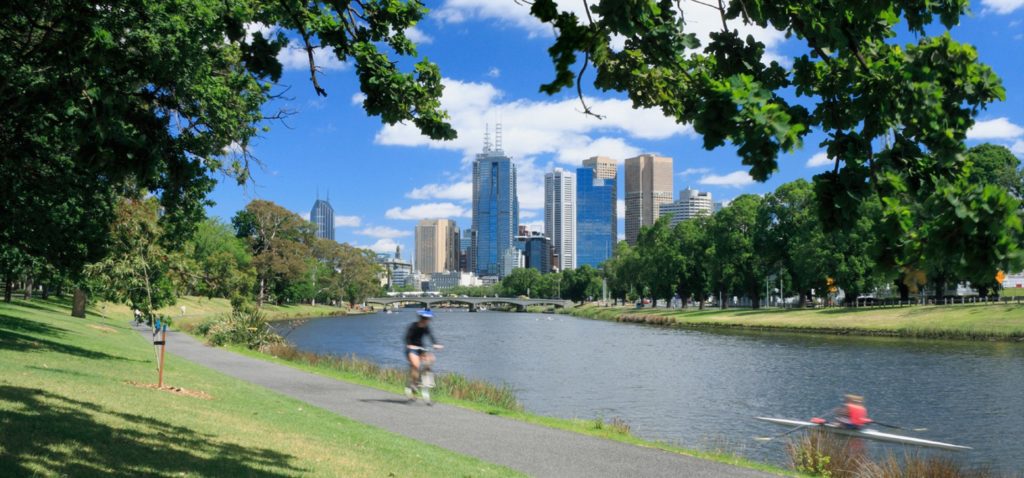 In 2013, the Rockefeller Foundation launched the 100 Resilient Cities (100RC) initiative defines urban resilience as the capacity of individuals, institutions, businesses and systems within a city to adapt, survive and thrive no matter what kind of chronic stresses and acute shocks they experience. The City of Melbourne signed on, appointing its first ever Chief Resilience Officer, Toby Kent, to deliver the first Resilience Strategy developed for an Australian city.
Toby will chair a future-focussed, interdisciplinary panel at the Royal Society of Victoria to address the challenges for Melbourne as it addresses the chronic stresses and acute shocks in store for our City in the years to come. Chronic stresses are challenges that weaken the fabric of a city on a day-to-day or cyclical basis, which for Melbourne includes rapid population growth, increasing social inequality, including housing stress, increasing pressures on our natural assets, unemployment (particularly among young people), climate change and increasing rates of alcoholism and family violence. Acute shocks are sudden events that threaten a city, which for Melbourne includes bushfires, floods, heatwaves, disease epidemics and infrastructure-related emergencies.
What steps can our educated, technologically enabled and science-literate society take to face the physical, social and economic challenges of the 21st century? How do we continue to adapt, survive and thrive as a city?
Chair: Toby Kent, Chief Resilience Officer, The City of Melbourne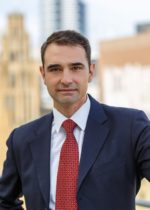 Toby has created and implemented resilience and sustainability strategies across a range of sectors. Since the late 1990s he has worked with governments, communities, industry sectors and many other stakeholders on five continents.
Various achievements include: helping to guide the growth of Corporate Citizenship, one of the UK's preeminent specialist Sustainability consultancies; leading PricewaterhouseCoopers' Sustainability work with retail and consumer goods companies in the UK, before running PwC's Sustainability & Climate Change team in Hong Kong.
Prior to joining the City Of Melbourne, he worked with leading Melbourne businesses, including MMG mining corporation and ANZ bank, where he was Head of Sustainable Development.
"Unlike many other cities around the world, Melbourne City Council has limited mayoral powers. Transport, energy and water systems are all managed by various government and non-governmental bodies. The city is located in a region prone to extreme weather events, is likely to experience significant climate change impacts and has many upstream dependencies. The city has undertaken significant work to enhance its resilience, including developing adaptation strategies and plans, establishing networks, developing emergency management plans and undertaking risk assessments. Despite progress, significant opportunities remain to enhance Melbourne's resilience, particularly through more carefully coordinated efforts."
Panellist: Dr Jerril Rechter, CEO, VicHealth
Jerril is a World Health Organization Advisor and a board member of the International Network of Health Promotion Foundations.  Her current Ministerial appointments include membership of the Liquor Control Advisory Council, and the Advisory Panel for the Inquiry into Women and Girls in Sport and Active Recreation and she is Chair of Victoria's Justice Health Ministerial Advisory Council.  She regularly presents at state, national and international conferences and events to share her experiences in health promotion, leadership, the arts, and the potential of innovations to improve health and wellbeing for everyone.
Panellist: Mr Dylan Brady, Conductor, Decibel Architects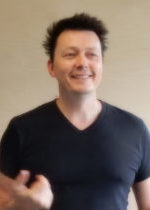 In an award-winning career spanning 24 years, Dylan has contributed to many of the major public cultural buildings of Melbourne, from the Melbourne Museum to Federation Square. His projects span a range of sectors, from large scale public, government and community developments through to small scale residential projects. In 2010, with studio505, Dylan designed the Pixel building in Carlton, which remains one of the most energy efficient buildings in the world. He currently travels regularly throughout China and Malaysia managing projects under construction and spreading the aspirations and expertise of his studio in sustainable design and cultural architecture throughout South East Asia. He is extremely passionate about innovation, fresh thinking and engaging with new materials and new practices in the ongoing challenge to create and enable our shared, sustainable future.
"Of key consideration in the resilience and strength of our city as it grows into the future is the equitable creation and distribution of increasing Value. Creation and distribution of the value in place, of the value in community, in food and transport and the physical structures of our living, learning and working lives.

The built environment is the fabric and tapestry that we weave our lives upon and within. It effects and affects us in ways well beyond 'shelter' and utilitarian function. It is an anchor to the physical world, and can be either a cruel shackle, or a deep cultural and character driven bond. To work towards achieving the latter, changing demographics, shifting energy needs and economic transition need to be addressed in our planning and thinking. We are challenged to avoid outdated inertia, establish rejuvenated momentum and vision, and bring everyone with us."
Panellist: Dr Rachel Carey, Research Fellow – Food Policy Research Group, Victorian Eco Innovation Lab (VEIL)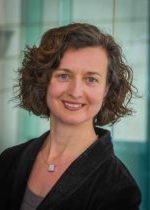 Dr Rachel Carey is a Research Fellow at the University of Melbourne, where she leads the Foodprint Melbourne project, which is investigating the role of Melbourne's foodbowl in the city's future food security. Rachel has worked on food policies for the City of Melbourne and City of Greater Geelong, and is an Honorary Research Fellow at the Centre for Food Policy at City University, London.
"Melbourne's demand for food is increasing as the city's population grows, but urban sprawl is reducing the capacity of Melbourne's foodbowl to supply fresh foods to this growing population. If farmland on the city fringe is protected as Melbourne grows, the city's foodbowl could play an important role in strengthening the resilience of Melbourne's future food supply in the face of increasing pressures on global food supplies due to climate change and declining availability of land and water. The city's foodbowl could act as a buffer against potential disruptions to food supplies due to extreme weather events, and recycled water from the city's water treatment plants could be used to create 'drought proof' foodbowl areas. Maintaining a resilient food supply for Melbourne in future requires clever city planning, now. "
Panellist: Mr Michel Masson, CEO, Infrastructure Victoria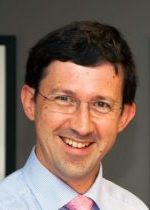 Michel brings more than 20 years' experience in senior transport and infrastructure roles in Europe and Australia including as CEO of Keolis Downer and Yarra Trams. He formerly led Calibre Group's transport infrastructure and services division. Infrastructure Victoria was established under legislation in September 2015, a board was appointed in October and Michel was appointed as the new body's first CEO in December, commencing in February this year. In addition to delivering a 30-year infrastructure strategy, Infrastructure Victoria will also provide independent advice to the Government when requested and publish research on infrastructure matters.
"There is a need for Victoria's infrastructure, and particularly critical assets, to be more resilient and adaptable in the face of creeping challenges, such as climate change, and unexpected disruptions both large and small.

Infrastructure Victoria thinks the resilience of critical infrastructure is largely related to improved planning, coordination and governance. Infrastructure Victoria has been given the important task of developing the first ever statewide infrastructure strategy, which will cover nine sectors and provide recommendations which seek to improve the resilience of critical infrastructure."