The Future of Healthcare is Digital – Innovation Week BioBreakfast
CELEBRATING STEM RESEARCH, INNOVATION AND ENTREPRENEURSHIP
Join us for the official launch of Innovation Week 2017 – A celebration of STEMM innovation and entrepreneurship!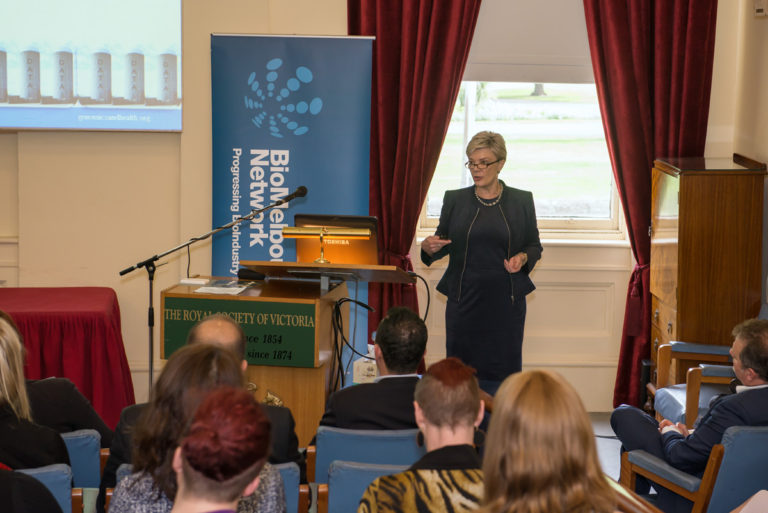 Innovation Week is an annual celebration of innovation in science, technology, engineering, mathematics and medicine (STEMM) in Australia led by the Australian Science and Innovation Forum (ASIF) in partnership with the Australian Academy of Technological Sciences and Engineering (ATSE).
The goal of the week is to foster an innovation culture that values basic research, features the translation of discoveries, celebrates successful teams as well as emerging entrepreneurs and start-ups.
The theme for this year's Innovation Week launch is The Future of Healthcare is Digital.
Digital health is one of the most exciting and fast growing areas of innovation, with huge potential to improve the care and well-being of Australians. Join us for a networking breakfast at the launch of Innovation Week 2017, hear from ANDHealth CEO Bronwyn Le Grice, Innovation & Science Australia CEO Dr Charlie Day and two emerging growth stage companies who are bringing new digital technologies to market that will drive the future of healthcare.
Innovation Week Launch Address: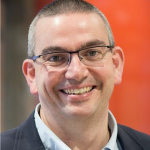 Dr Charlie Day, CEO of the Office of Innovation and Science Australia
Dr Charlie Day was most recently the Project Director, The Carlton Connect Initiative at The University of Melbourne. Prior to this he was the leader of Melbourne Ventures, the technology commercialisation company of the University of Melbourne, from its foundation in 2004 until 2010. He also has a longstanding interest in the creation of new technology-based ventures, having previously been a member of the Investment Committee of the Venture Capital fund Uniseed, and more recently a co-founder of the Melbourne Accelerator Program.
Earlier in his career, Charlie was a consultant with the Boston Consulting Group, and before that a consultant with Hagen & Co, an innovative startup consulting company focused on manufacturing process improvement.
Charlie currently serves on the board of the Murdoch Childrens' Research Institute and is a member of their Translation and Commercialisation Committee.
Charlie has a degree in Classics and an honours degree in Chemical Engineering from the University of Melbourne, along with a doctorate in jet engine design from Oxford University, where he studied as a Rhodes Scholar. He has also trained in Corporate Finance at INSEAD, and is a graduate of the Company Directors' Course run by the Australian Institute of Company Directors.
Keynote Speaker: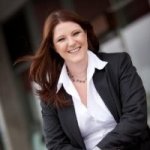 Ms Bronwyn Le Grice, Managing Director/Co-Founder, ANDHealth
Bronwyn has 15 years executive experience in the life sciences sector spanning corporate and business development, transaction management, investor relations and industry advocacy.
The former CEO of NZBIO, New Zealand's national life sciences industry body, Bronwyn joined leading Australian Healthcare Venture Capital firm BioScience Managers in 2012 as Investment Director, where she was responsible for strategic positioning, marketing and external relations in addition to participating in deal origination, due diligence and negotiation for two funds totalling A$96m under management.
Since 2014 she has project managed a number of significant transactions in the health technology & digital health sectors resulting in over A$65m of private and public equity raisings, including IPO's on the Australia Stock Exchange and the UK Alternative Investments Market.
She is currently Managing Director of ANDHealth, Australia's National Digital Health Initiative and a Special Advisor to BioScience Managers, one of Australia's leading healthcare venture capital firms.
Company Presentations: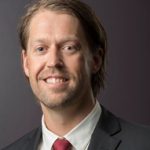 Dr Dean Freestone, Co-Founder & Managing Director, Seer Medical
Dr Freestone is the managing director of Seer Medical, a digital health company that specialises in epilepsy diagnostics. He is also the deputy director of the ARC Training Centre in Cognitive Computing for Medical Technologies at the University of Melbourne. Dr Freestone received his PhD from the University of Melbourne in 2012, where he won the Chancellor's Prize for PhD Excellence. Dr Freestone was the recipient of the 2014 Victorian Fulbright Post-Doctoral Fellowship, where he focused on developing new tools for machine learning for healthcare at Columbia University in New York City.
From medical device development to machine learning algorithms, Dean Freestone has pushed the frontiers of med-tech over the last decade. His work has received numerous academic accolades. In 2016 his research made headlines, with a study showing how algorithms can be used to transform neurology and epilepsy management. Dean's problem solving skills derive from his early background as an electronics tradesman and instrument fitter. At Seer, Dean provides practical intuition into complex algorithms and a knack for finding innovative solutions to problems in neurology.
Technology is changing health care, with vast potential for future improvements. Seer was started because the neurological clinical practice could not keep pace with rapid technological advances. We saw the need for a new provider that would combine medical expertise with the latest technology. Our focus was to deliver a service that meets clinical needs and maximises patient care.
Seer Medical have created a wearable device and cloud computing technology which delivers hospital standard epilepsy monitoring and diagnosis in the home.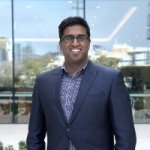 Sanji Kanagalingam, Director @ Curve Tomorrow
Founded in 2009, Curve Tomorrow is a technology company that is passionate about changing the direction of health.  Having started in Melbourne, they have since expanded to Silicon Valley, California and more recently to Perth, India, Sri Lanka and France.  Curve Tomorrow are embedded within a world leading hospital working side by side with health professionals, researchers and patients.
Sanji is responsible for general management, strategy and business development at Curve. He has over 15 years' experience in design, engineering and business creation of safety-critical products and health technology, with experience in the rail, automotive and health sectors in Europe, Asia and North America. Sanji is passionate about using technology to make a positive change in our society and working with health professionals to improve healthcare.
Curve Tomorrow are responsible for PenPal – A digital allergy tool which empowers temporary carers of children with allergies through on the spot access to life saving personalised information and treatment steps.
Registrations from the BioMelbourne Network website at http://biomelbourne.org/event/biobreakfast-innovation-week-launch/ .