Effective Communication for Migrant Scientists in Australia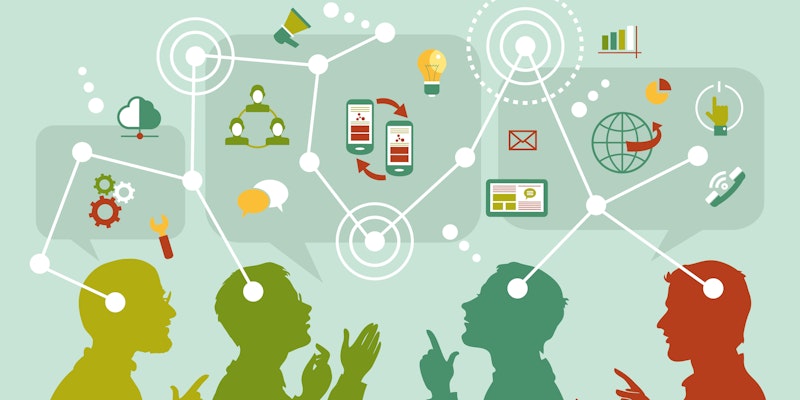 Are you a professional with a STEMM background (Science, Technology, Engineering, Mathematics & Medicine) who now lives in Australia? Is English your second, or even third language? Are you finding it difficult to develop networks that can help you explore various career pathways, and then help you secure or progress your career in a STEMM-related profession?
Amy Rashap and Ann Woelk work with migrants with STEMM backgrounds for whom English is a second language, who may be finding it difficult to get a job in their fields. Establishing rapport and learning how to connect with others are key to making it in Australia. If you cannot speak confidently to create these important bonds, the bright future you crave can seem out of reach.
But how do you create these connections?
We believe that effective, confident communication is the foundation for creating professional networks, opening new career pathways so you can eventually get that job. We are offering a series of five workshops that will take you, step by step, on a communication journey for your career destination. We do this by offering different skills, targeted for the needs of people who are new to Australia with STEMM skills.
This workshop series has been officially endorsed by the Royal Society of Victoria: all workshops will be held at the Society's premises, at 8 La Trobe Street, Melbourne, every Wednesday evening from 6:30 to 8:30pm, starting 11 October and running through to 8 November.  All participants who complete the 5 workshops will receive an RSV Certificate of Completion.
This 5-workshop series is comprehensive, spanning communication, pronunciation, speaking and writing to support your job hunt and advancement. Workshops 1, 2  and 3 provide the foundation skills for communicating about yourself and networking. We will give you the communication skills you need to both learn how to listen to others in order to gain rapport, as well as to learn to introduce yourself in a way that could create important networks of people for you. Workshop 3 will discuss how you can then learn to think outside the box to actually start creating these networks. Workshop 4 will offer you tools to improve your pronunciation and how you speak English overall. In the Workshop 5, we will focus on your writing skills.
Workshop #1: The Art of Establishing Rapport to Create Connections (11th October) will teach you how to build those important connections you need to develop your network. This includes learning the 'art of establishing rapport', the foundation for all relationships. If you cannot create a connection with others, based upon shared values or interests, the rest of your networking efforts will fall on indifferent ears. You will be doing many role plays to help you develop your rapport-building skills.
Workshop #2: Talking about You and Your Story (18th October) will take the skills that you have learned in the first workshop about building connections with people and teach you to directly apply this ability so that you can effectively speak about what you have to offer.  You will be crafting your own "elevator pitch" that will attract others to you.  Remember: It's your story: get it right.  
Workshop #3: Finding & Making Opportunities for Networking (25th October) will motivate you to be creative in forging powerful new connections for your professional network. Through this exploratory workshop, you will learn how to find opportunities through meeting different individuals and joining different groups.
Workshop #4: Presenting Yourself & Speaking Clearly (1st November). Research has shown that, even more than inaccurate pronunciation, poor use of vocal stress and intonation can make people want to tune out what you are saying…it's called "aural fatigue". In this workshop we will focus on not just the individual sounds that might cause you difficulty, but we will give you vocal tools you need to make people stand up and pay attention when you speak.
Workshop #5: Writing CVs and Cover Letters (8th November) will cap off this series with a focus on specific writing tips that can help you with your CV and cover letter. (Depending upon participants' needs, we can also perform job interview role plays).
These workshops can be taken individually, or as an entire series. Cost: $25 per individual workshop, or $20 per workshop for the whole series ($100 total). Discounts available to RSV members.
Places are strictly limited, so enrol today to participate.