Stewardship of Country – The Common Ground
Seeking a new model for the management of Australian landscapes so our natural systems are conserved and regenerated for future generations.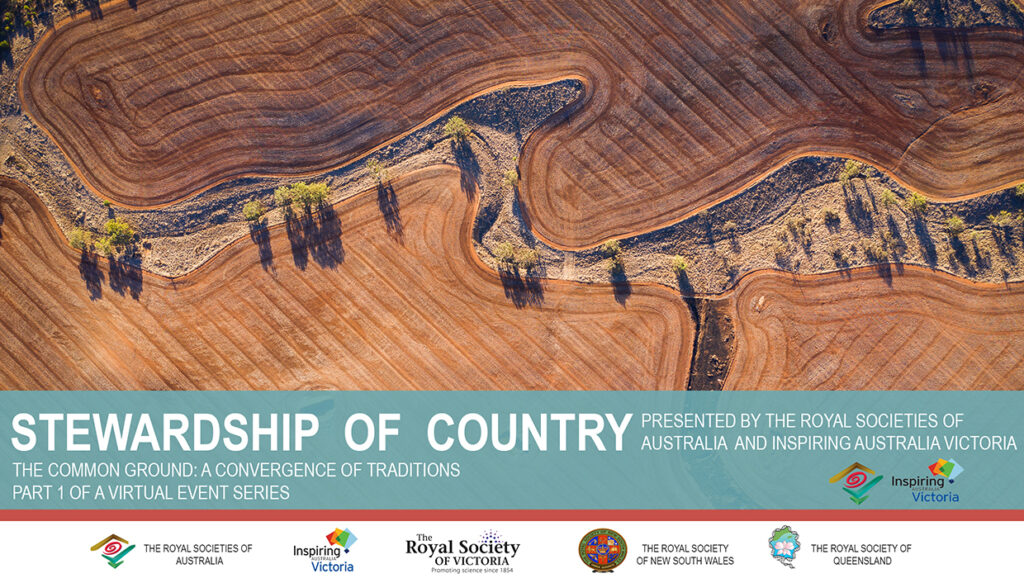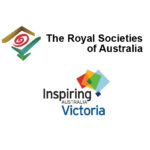 Join the Royal Societies of Australia and Inspiring Victoria for the first in this series of three webinars, aiming to generate a discussion of landscape and environmental stewardship that bridges Indigenous, agricultural, scientific, economic and social perspectives, with supporting ideas for practical action and public good. We seek to contribute to a new model for the management of the Australian landscape so that our natural systems are conserved and regenerated for the benefits of future generations.
Webinar One – The Common Ground: A Convergence of Traditions
This first webinar in the series focuses on the convergence of knowledge traditions, acknowledging the capacity for traditional European farming practices to adapt, the remarkable advances in the ecological sciences based on European classification systems, and the complex Australian Indigenous knowledge systems developed and maintained over a truly astonishing stretch of time, offering a deep cultural understanding and relationships with "country" to help us determine our common future in Australia.
Speakers (from left):
Keynote: Adjunct Associate Professor Mary Graham (TBC)
Presenters: Professor Peter Bridgewater (Canberra University), Mr Justin O'Brien, Dr Chris Brady & Mr Peter Christopherson (Gundjeihmi Aboriginal Corporation), Mr David Pollock (Wooleen Station)

Panellists (from left):
Dr Mark Stafford Smith (CSIRO), Ms Verity Morgan Schmidt (Gheerulla Creek Consulting), Dr Tyson Yunkaporta (Deakin University)
This webinar will be streamed via Facebook Live at no cost; you can register your attendance (and receive reminders from Facebook) on the Facebook event page. If you would prefer to join the webinar via Zoom, all are welcome: registrations are available via the ticketing platform below. Royal Society members are reminded to use their promotional code when booking (check recent emails from your Society for details).