Australian Caves: Diversity, Wonder and Risk
The 2022 Howitt Lecture
Presented in partnership with the Geological Society of Australia (Victoria Division).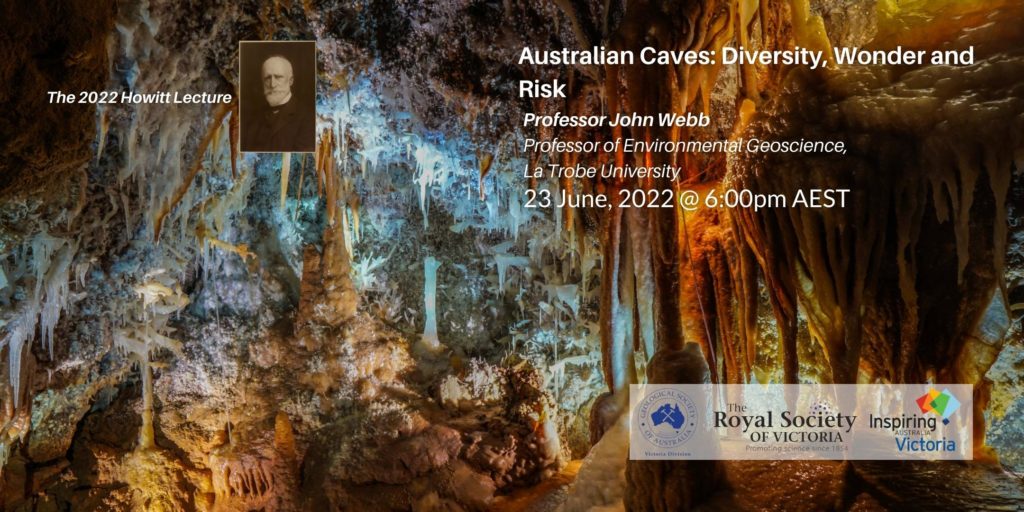 The Australian continent is not well-endowed with caves on a world scale, but Australian caves are notable for their diversity (greater than any other area of equivalent size on Earth), which reflects variety in carbonate rock types, climate, vegetation and geological history. Australian karst has something for everyone, from the razor-sharp towers of north Queensland to the cold, deep shafts of southwest Tasmania, the carbonate dunes of southwest Western Australia, the clear cenote lakes of southeastern South Australia and the ancient reefs of northwest Western Australia.
Australian caves are wonderful, both in terms of their visual impact and their scientific importance. They contain bat colonies that consume hundreds of kilograms of insects each night, a globally exceptional invertebrate fauna, vertebrate fossils that record animals and environments for at least the last 25 million years, and calcite speleothems that preserve detailed records of past climates.
And Australian caves have risks. There are inherent dangers in exploring caves, including cold, heat, falls and getting stuck, but there are very few accidents in Australian caves because organised trips must have an experienced leader and appropriate equipment. Some caves themselves have been at risk from overuse and threats like limestone quarries.
Join Professor John Webb, who will cover all these aspects and give examples from his own experience.
About the Speaker: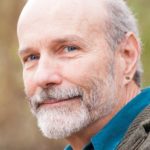 Professor John Webb is Professor of Environmental Geoscience at La Trobe University. His geomorphological interests centre on karst, and he is principal editor (with Susan White and Garry K. Smith) of Australian Caves and Karst Systems, in the book series Cave and Karst Systems of the World, soon to be published by Springer.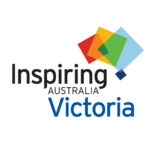 He also works on tectonic geomorphology and the interaction between landscape evolution and human settlement, and he has studied the geomorphology of archaeological sites in Australia, Jordan, China, Papua New Guinea and New Caledonia. In addition, he specialises in groundwater and contaminated site management, with on-going research projects on improving treatment procedures for acid mine drainage and on the influence of climate and land-use change on groundwater.
Tickets are available below to either attend in person (first window) or participate in the webinar via Zoom and/or Eventbrite (second window). RSV and GSAV Members are prompted to enter their "promo code" to access a member's ticket. Alternatively, you can watch along via our YouTube channel at the appointed time without buying a ticket.
Attending in person:
Attending via Zoom webinar: