Siddharth Verma – Treasurer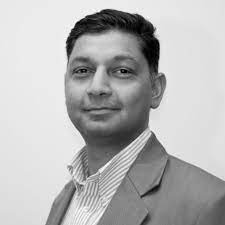 Mr Siddharth Verma's background in business, entrepreneurship and community building helps bring a practical and real-world business approach to the promotion and learning of STEM in Australia.
Sid has qualifications in civil engineering and an MBA in Marketing. He is the founder and director of BrainSTEM, and educational not-for-profit that provides STEM Mentoring and Design Thinking programs for high-school students.
Sid has been a member of the RSV's Outreach and Partnerships Committee since 2018, and helps to promote and support STEM outreach programs throughout Metropolitan Melbourne and Regional Victoria. He is a committee member of the VicHealth Staying On-Track youth mentoring program aimed at improving mental health, employability and life skills of young Australians.
Starting his own business, Corazon Systems, taught Sid to take risks, build resilience and sharpen his business skills. He is a co-founder of Peak15 HealthTech, a community of 2000+ entrepreneurs, which has provided life lessons in collaboration, communication and inspiring people toward a common goal. Sid aims to meaningfully contribute to the work of the RSV and help support its efforts in the promotion of science.