Robert Day – RSV Councillor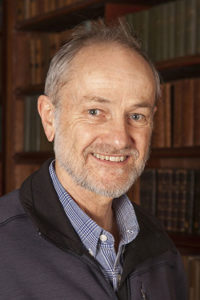 Associate Professor Robert Day is a marine ecologist committed to the use of rigorous experimental research both to tackle important applied questions and to develop ecological theory. His focus is on the dynamics of fisheries populations, especially abalone, but his work extends also to abalone aquaculture, the fisheries biology of chondrichthyans (sharks and their relatives) in collaboration with Terry Walker, and on the effects of Ocean acidification on the formation of carbonate skeletons (shells) in marine organisms.
Rob's interests are broad: many questions about how the natural world works fascinate him, and he has published work on how sessile animal populations compete for space, how infauna are affected by predators, how animals can be aged, and escape responses to seastars.
Rob grew up in Cape Town, South Africa, matriculated from Diocesan College (Bishops), and obtained his BSc at the University of Cape Town, including Maths, Statistics and a BSC honours in Zoology. After a year in the navy studying fouling organisms, he took up an offer to do a PhD on the Great Barrier Reef, supervised by Charles Birch at The University of Sydney. Rob began his work with the University of Melbourne in 1980 on the broader field of fisheries-related and aquaculture research.
Rob joined the Royal Society of Victoria in 1986 and was elected a Councillor in 2016, contributing in particular to the Science Policy and Communications portfolio.