John Link – Former Councillor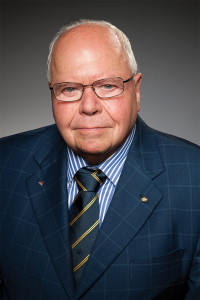 Mechanical Engineer Mr John Link started Link Pumps in the 1960s to save "industrial customers from drowning." Pumping flood waters out of Yallourn's coal mine and filling a Hercules with fire pumps to cool the Fukishima reactors were two recent jobs.
John first served on the RSV Council from 2013 to 2015, at which time he laid claim to being the first small businessman on the Council since 1937. He was re-elected for a further term from 2017 to 2018.