Mark Williams – Former Councillor and Honorary Secretary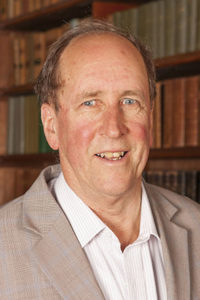 Dr Mark Williams has had a career in the Bureau of Meteorology spanning over 40 years. During this time he worked as a forecaster, research scientist and trainer. He was manager of the Victoria Regional Office, being responsible for weather forecasts and warnings, flood warnings and climate services prior to retiring in 2012.  Mark has a long standing interest in the meteorology of the tropics going back to when he worked in Darwin some 30 years ago.
Mark has served on the RSV's Council a number of times, first from 2004 to 2008, then from 2010 to 2017. He served as the Royal Society of Victoria's Honorary Secretary from 2013 to 2014, and as Chair of the Publications, Records & Collections Committee from 2015 to 2017.
Archived 1 May 2017.