Lynne Selwood – Trustee & Past President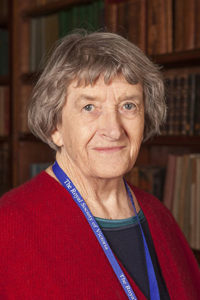 Professor Lynne Selwood AO lived and worked in NSW and London before settling in Melbourne. Here she further explored her interests in the mechanisms and evolution of early mammalian development, using captive breeding and reproductive technology to rescue endangered marsupials and fertility control of overabundant marsupials.
Lynne served on the Society's Council for thirteen years and was the first woman to be elected President of the Royal Society of Victoria (2010 – 2013). Lynne continued to serve with the Society's Executive Committee as Immediate Past President from 2013 to 2017.
In 2017, Lynne was made an Officer of the Order of Australia (AO) for distinguished service to tertiary education in the field of reproductive biology as an academic, researcher and author, to the conservation of marsupial animals, and to the promotion of science.
Lynne continues to oversee the Society's affairs through her lifetime appointment as a Trustee.