Andrew Davison – Former Councillor & Honorary Treasurer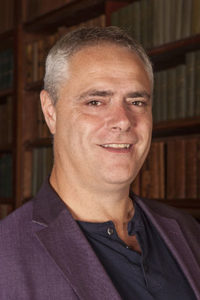 Andrew is an experienced executive, promoting, driving and delivering innovative solutions for users of telecommunications services. He holds a number of appointed positions across social, commercial and educational bodies which provide him a unique, wide-ranging perspective.
His formal training in Computer Science and Engineering have allowed him to reach out across business boundaries to work as a Research Specialist, a Research Manager, Innovation Leader, Product Manager, Product Strategy specialist, Customer Experience Manager, Product Infrastructure Manager, Technology Manager and General Manager delivering solutions used by over a million users in enterprises across Australia.
As a direct result of this broad exposure, Andrew is deeply passionate about the ability for small, cross-functional teams to deliver value to market rapidly, seeking wherever possible to focus on incremental delivery of capability over the more traditional, "big bang" approach to Go-To-Market activities.
Outside of technology, Andrew has invested time to the growth of Disabled Sport (specifically Volleyball), having worked as an International Referee for the World Para-Volley organisation (formally WOVD), and representing the Asia-Oceanic Zone as Secretary General to the AOCVD from 2002-2006. This period saw incredible growth in the sport in our region, particularly in disadvantaged countries such as Cambodia and Myanmar, helping bring a sense of pride to individuals who have suffered terribly due to war and poor medial access.
He has worked as the CEO and Chairman of the Australian National Homebrewing Conference, and President of the Melbourne Brewers, seeking to strengthen the social bonds between homebrewers, raise the profile of home brewing as a hobby, and help develop a ground swell of enthusiastic brewers transitioning into commercial breweries, building a strong local industry providing growth in employment opportunities in the process.
Andrew has been a senior lecturer at RMIT, where he taught a masters level course in Software Engineering, leading the transition towards Agile Delivery in Australia by delivering real-world industry perspectives on what was failing in the software industry, steering students on a path to alter that through application of Agile methods. He continues his contribution to education as a member of the Advisory Council for the Master of Business Information Management and Systems at La Trobe University.
Andrew joined the RSV Council in 2016 and was elected as the Society's Honorary Treasurer from 2017 to 2021.